Orha Duren - Magna Carta: Tears of Blood
Orha Duren - Magna Carta: Tears of Blood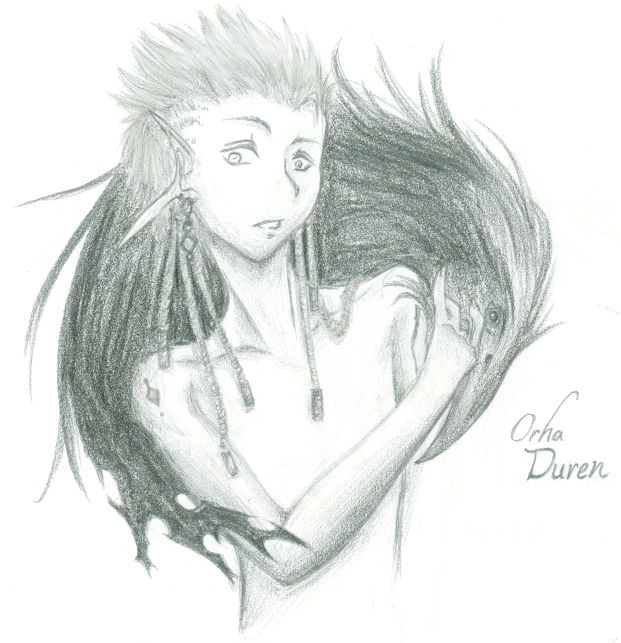 Description
Zohmygod. Fanart. From me. O_O
Well, couldn't help but try my hand at drawing the uber-cool, uber-sexy Orha. He's super-strong and can kill me with 2 hits at this point in the game, but he's also uber-cool.
Well, the shading's kinda lousy, but it was just a sketch to start with... I think I rather miserably failed at getting his hair right, but, meh, it's the best I've got for now.
So. Here's Orha Duren, with his familiar, Death Raven.
I LOVE his hair.
DreadsDreadsDreadsDreadsDreads.
Reference from official art pic:
*Note: Copy and Paste the link; it won't work otherwise.
http://i42.photobucket.com/albums/e326/MomentaryEternity/Magna%20Carta/Orha.jpg
Too lazy to try and do his outfit, but I did remember his shoulder-symbol thing.
He is sexy.
:D