Presea Oekaki :3
Presea Oekaki :3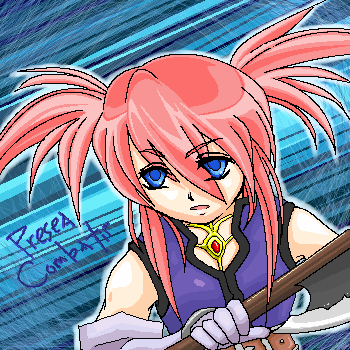 Description
Because Presea is one of THE coolest girls out there, without a doubt. Presea <3
And because the world needs more good Presea Fanart. I-I mean, half-decent... ...At least, I hope it is... >>;
Preeeeeeeeeesea~! Fresh off the oekaki board!
Enjoy the fanart-ing spree while it lasts. X) Oh, and just for the record... Cruxis crystals are a pain in the @$$ to draw. PARTICULARLY Presea's. >>;
But, she's cool, so it's forgiven. <3, <3, <3
Catch me here, as always:
http://oekakiart.com/tales/
As wing.
EMPTY SOUL. :C