DF Project [scratch] - Layla Ashley of Avenger
DF Project [scratch] - Layla Ashley of Avenger
DF Project [scratch] - Layla Ashley of Avenger
by
Trinity_Fire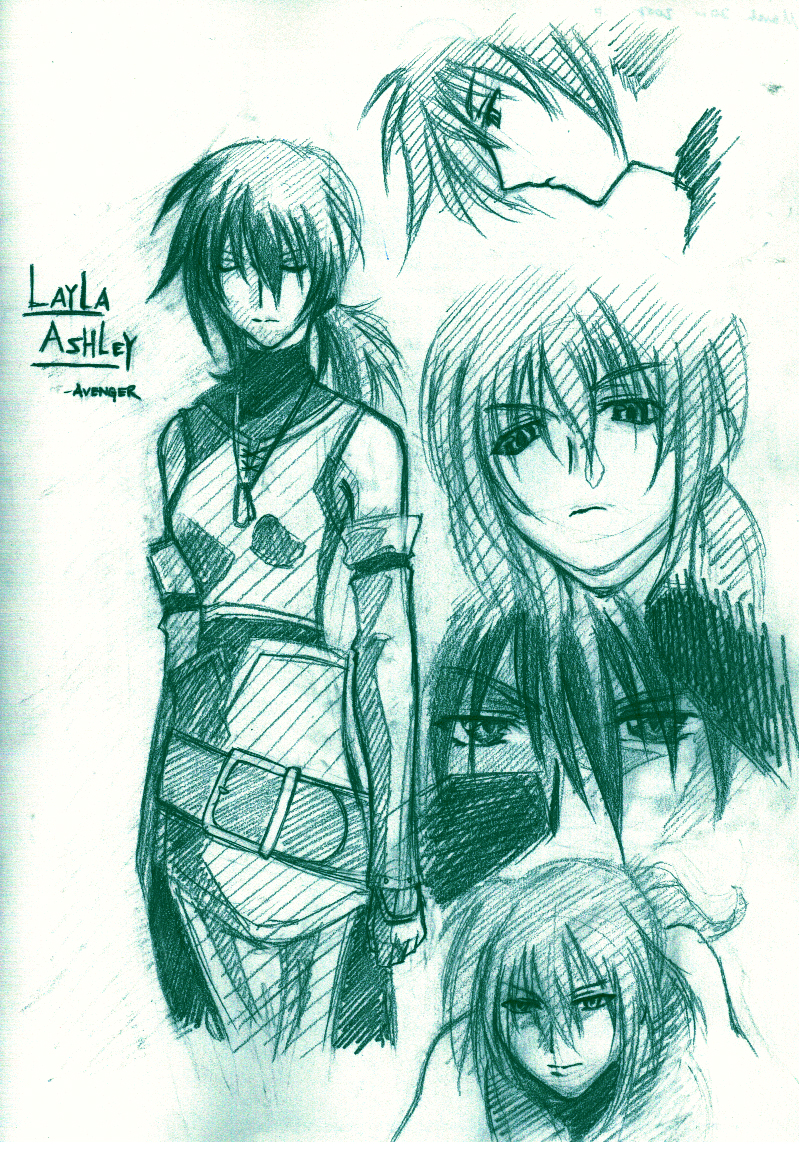 Description
Just some quick sketches, so it's not really an 'official' bit of my project or anything, y'know...
Layla Ashley of Avenger. Yes, I'm afraid I still love that series. Gaaaaaah~
Oh, and yes, it's a girl. I've been asked before. XD; She is one of the few females I like. :3
And because Nei is cute, too. ...Too bad he changes genders. :/
::sweat::
Anyway, just quick sketches, and dyed green in photoshop, because the gray was uuuuuuugly~ ;A;
Ciao. Will post more later when I get the time to work on it, but sooooooo much homework as of late! Big portfolios are due~! ;A;
Oooh, ooh! And the reference pics are screens I took. The game's all dark and all, so it's hard to make them out sometimes...
Also, some of you may recognize that one face on the right as from my avatar (a previous one). However, my attempt to capture that... slightly sadistical look on her face... just never quite came out. :<
Anywho, for those who care (or possibly want to crit me XD) the originals are:
http://s42.photobucket.com/albums/e326/MomentaryEternity/avenger/
:3
General Info
Comments
13
Media
Graphite pencil
Time Taken
no more than an hour... I think.
Reference
screenshot pics.