E n d . o f .i n n . o c en c e . .
E n d . o f .i n n . o c en c e . .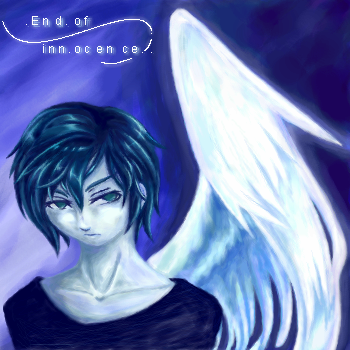 Description
Lineless art. Oekaki.
Over six hours of labor. Spread over the time frame of a week.
I'm damn proud of this. I really, really took a long time with this, but I think, although the end result isn't blow-away gorgeous, it's good.
Ah, and yes. My thanks and ceaseless gratitude go to Nicole1725, for all of her help and assistance in everything. Particularly the wing. : ) Thank you!!
For those of you who want to watch me work or perhaps just giggle at my self-condescendence during the job...
http://www.oekakiart.com/starocean/viewimage.php?id=52789
Thanks everybody.
General Info
Comments
15
Media
Oekaki
Time Taken
383 min final time
Reference
Official 3D figure