Luke - Wild Saber [lineart]
Luke - Wild Saber [lineart]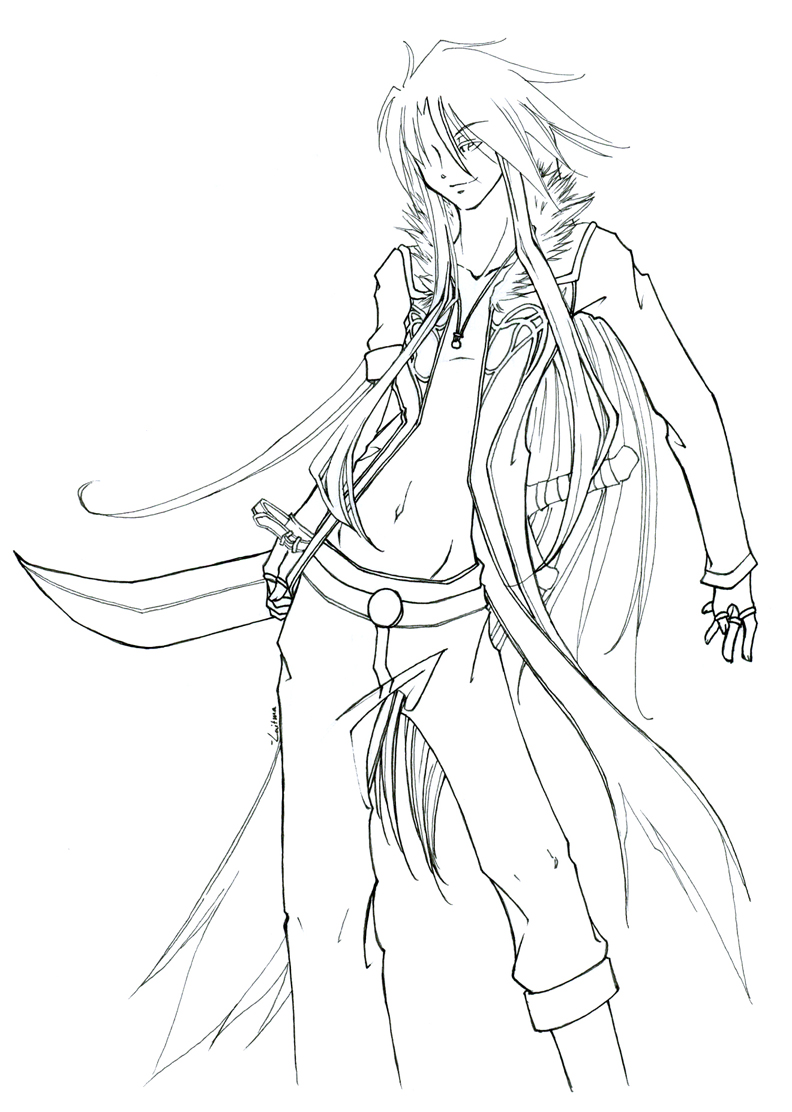 Description
This lineart is up for coloring. If anyone wants to, here's the bigger version:
http://img514.imageshack.us/img514/6149/wslukebiggv1.jpg
Anyway, Luke (with long hair) in his awesome Wild Saber outfit. I simplified the outfit some (mostly by accident since I had a bad ref, but heck, I like it better like this, LOL) and heck, I'm pretty happy with the picture overall. :)
I'm going to be coloring this for a coloring tutorial, so stay tuned! Not sure how it'll turn out for a huge pic like this, but oh well. :]
(And... I'd draw him feet... I swear... but my placement of pictures is always terrible, and that's the bottom of the paper. u_____________u; )
Enjoy, and thanks for all the comments!
General Info
Comments
4
Media
Ink or markers
Time Taken
long. u_________u;
Reference
bad ref. bad ref. *smack*