Kuro!Luke
Kuro!Luke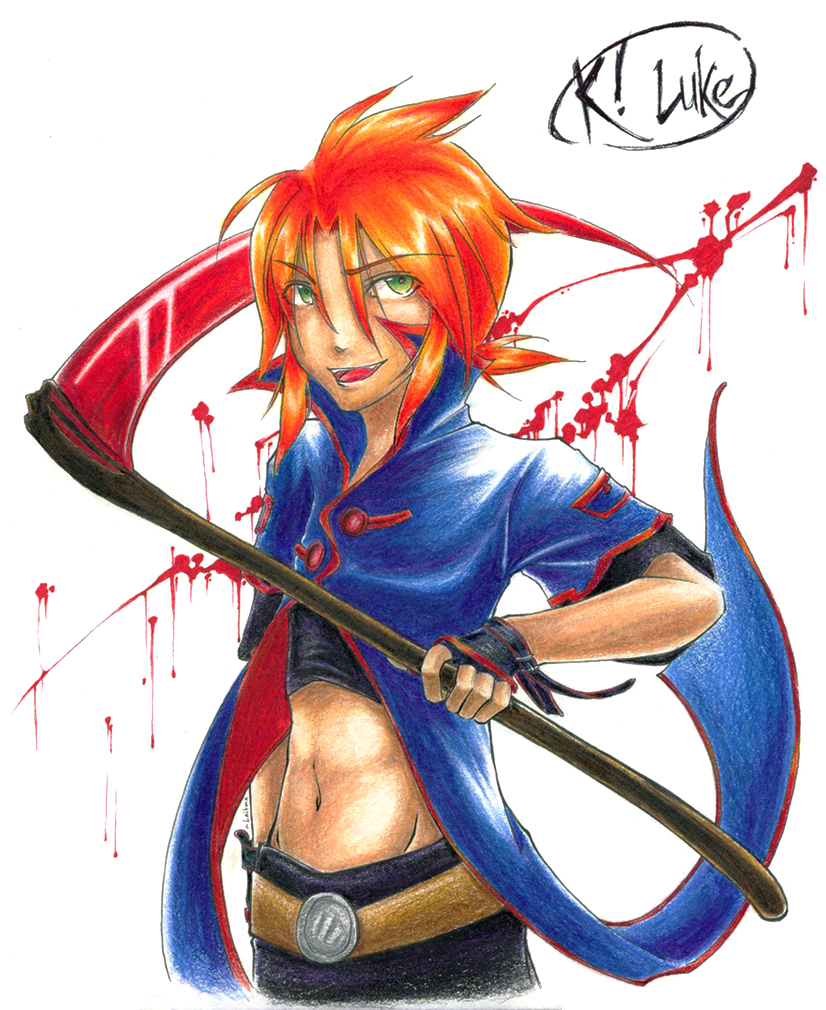 Description
My scanner officially sucks balls. |:<
Though, I guess it's just pointing out my flaws... :'( Which I do have. I'm afraid that, though I do somewhat-like my coloring style, I am probably pretty much color-blind. D8 If the blue clashes a lot, I'm sorry. : ( Also, I've realized that I color Luke's skin kinda dark. I'm sorry. I'll try to learn how to color skin better. :'( (And of course, I can't color in the lines to save my life, LOL) UGHHHH
ANYWAY
ALL DONEEEEEEEEEEEEEEEEEEE~ (had too much fun with the blood, hehe)
Kuro!Luke is by:
http://r-or-s.hp.infoseek.co.jp/
Outfit ain't followed completely (didn't feel like coloring in SO MUCH BLACK, lol) but hey, artistic license, eh? ;D
Asch better watch out the next time he calls Luke "dreck..." >D
Also, I'm proud to declare that I am now 27% of the fanartist population of Abyss over here at FAC. 8D; *shot dead*
General Info
Comments
11
Media
Colored Pencil / Crayon
Time Taken
don't talk to me about it.
Reference
see above.