Earth Celestial
Earth Celestial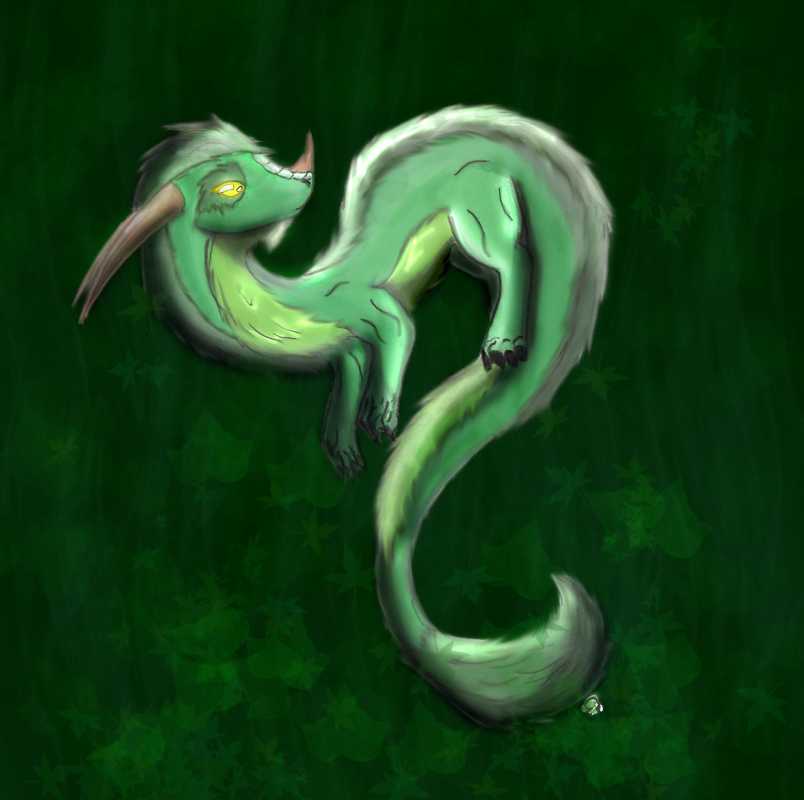 Description
One out of the 5 Elemental dragons I drew. There's Solar, Earth, Fire, Wind, and Lunar. The Solar (not the one I posted earlier, I'm redoing the bg) and this one are my favorites.
I love how this came out~ This is what lack of sleep does to me. :B
Oh, and I um...like the color green. Totally hard to tell, I know.
Art (c) Triphazard
The Wisp-Like things in the bg is the 'Fire Brush' by
www.trisste.deviantart.com
.