A Mess o' Trouillefou
A Mess o' Trouillefou
A Mess o' Trouillefou
by
Triss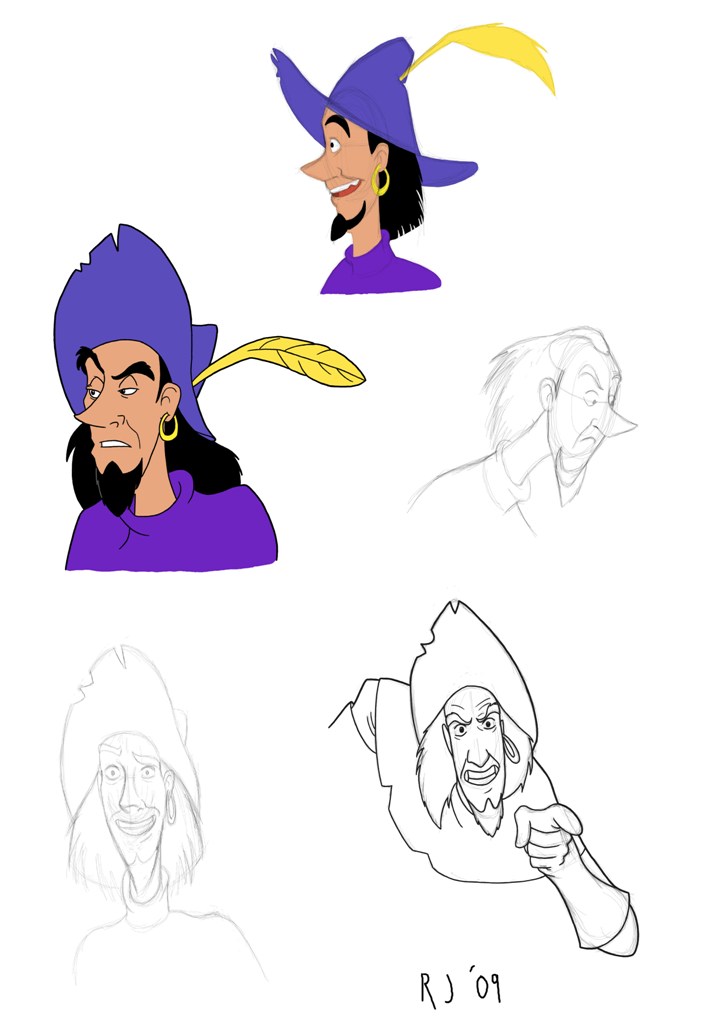 Description
Yep. Definitely a Clopinophile. He's just so much fun to draw.
Ok, these were referenced from several screenshots, but it's all in the name of practice. I'm not used to drawing in the Disney style, and I don't plan to convert to the Disney style anytime soon, but it's good to experiment with different styles and techniques, right? I'm just testing the waters before I take the plunge, so to speak.
I drew these from a couple of YouTube videos. Wanna see them?
http://ie.youtube.com/watch?v=b-NdYYe2WP0&feature=related
and
http://ie.youtube.com/watch?v=-Vno2A_4nZc&feature=related
I warn you against bad language, and the risk of dying from laughter. Those videos are as funny as hell.
Photoshop
Clopin is (c) of Victor Hugo while Disney version is (c) of, well, Disney :\