Golduck
Golduck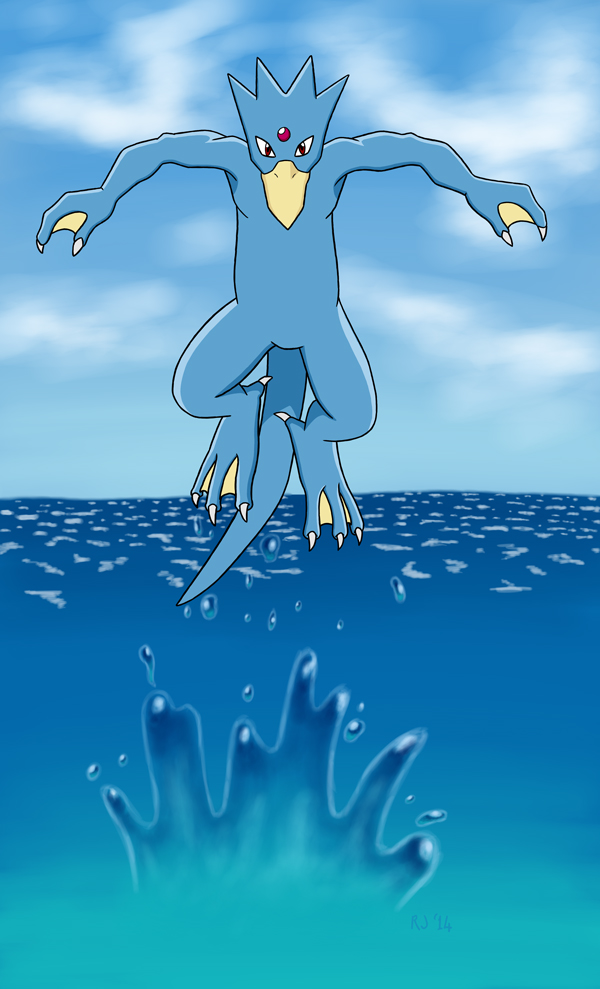 Description
Just did this tonight and I was determined to finish it before going to bed. I was getting a bit frustrated with my latest commission, so I decided to take a break from it and do something else. Since I recently did sketches of Cyndaquil, I thought I may as well do another Pokemon drawing. I think this took about three hours.
Golduck is another one of my generation one favourites

I had initially intended to just draw Golduck in the jumping pose, but after looking at various images for reference, I felt I should create a background too, and I was very much inspired after seeing this one by
ShakShakalut
http://shakshakalut.deviantart.com/art/Golduck-216057347
Sai
Golduck is (c) of Gamefreak, Nintendo et al
EDIT 26/10/14:
I never was happy with that left leg, so I've tried to sort it.