Young Link
Young Link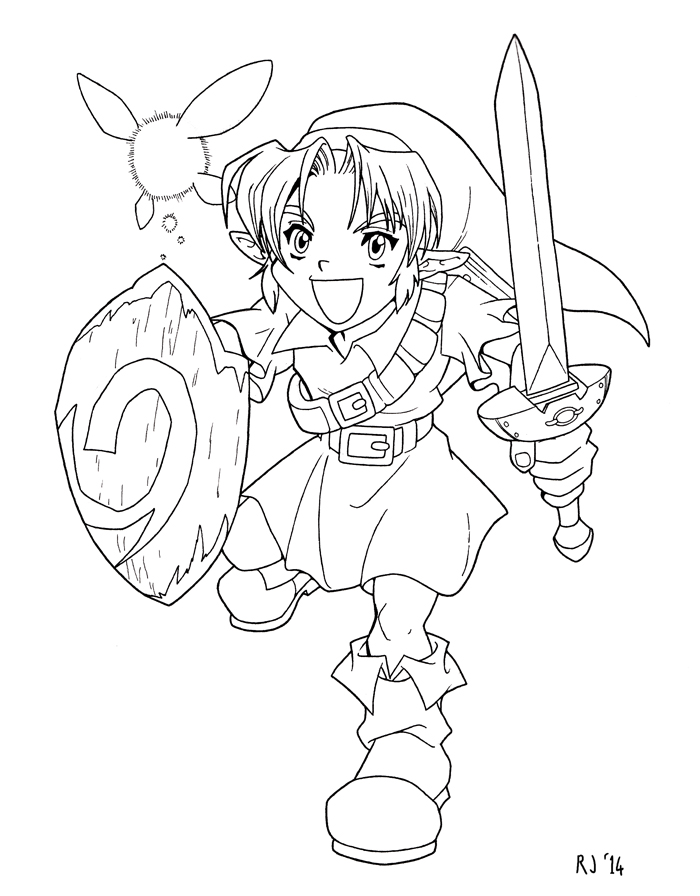 Description
Just getting back into the drawing groove after some soul-destroying overtime!
This was copied from the
Ocarina of Time
graphic novel cover. I mucked up here and there, like the shield being too rounded, Navi not being rounded enough, and Link's eyes looking off into the distance rather than at the viewer. D'oh!
I'm going to be using this picture as a sort of "media experimentation" mini-project. What I mean by that is that I'm going to colour it using various mediums like coloured pencil, copic marker, maybe watercolours, etc. Just thought it would be fun

Pencil, ink and some photoshop brightening.
Link is (c) of Nintendo