Oracle of Ages Link
Oracle of Ages Link
Oracle of Ages Link
by
Triss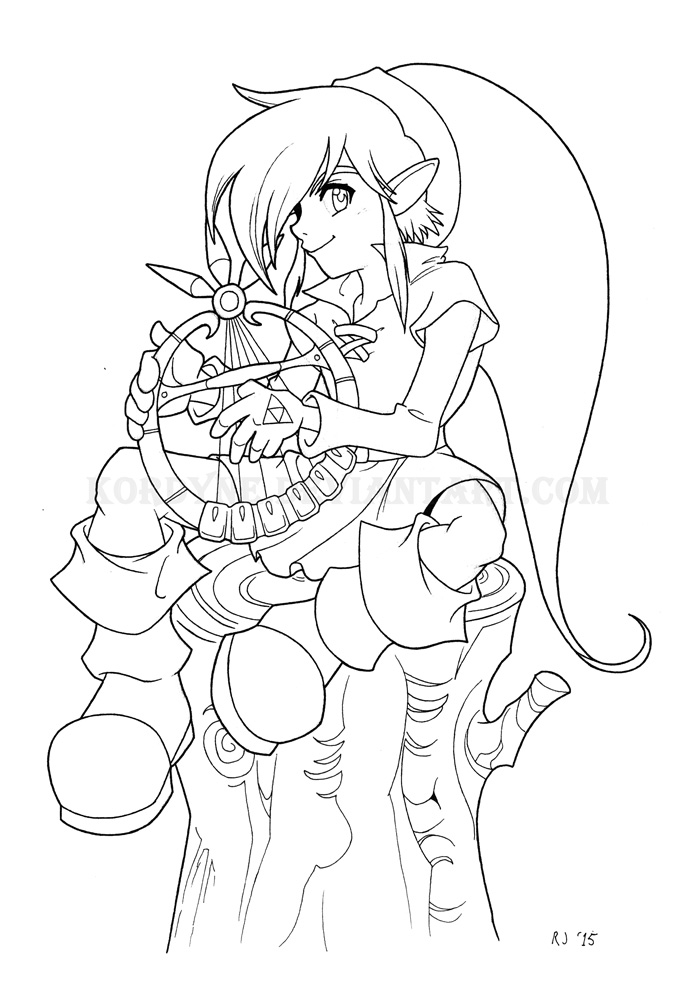 Description
I started drawing this on the plane journey while I was going on holiday a couple of weeks ago. I'm a nervous flier, so I thought that focusing on drawing would help take my mind off things. It worked a treat

I continued working on it while on holiday, and inked it when I returned home.
This was copied from the front cover of the
Oracle of Ages
manga. The thing that gave me the most trouble was the harp, I'm not good at drawing circles freehand. The first attempt looked like the harp had been through a mangle

I'm not sure how to proceed with this. I can't decide whether to use copic markers or watercolours, or maybe both.
Pencil, ink and slight level adjustment in Photoshop
Link is (c) of Nintendo