Can't Stop Thinking About You
Can't Stop Thinking About You
Can't Stop Thinking About You
by
Triss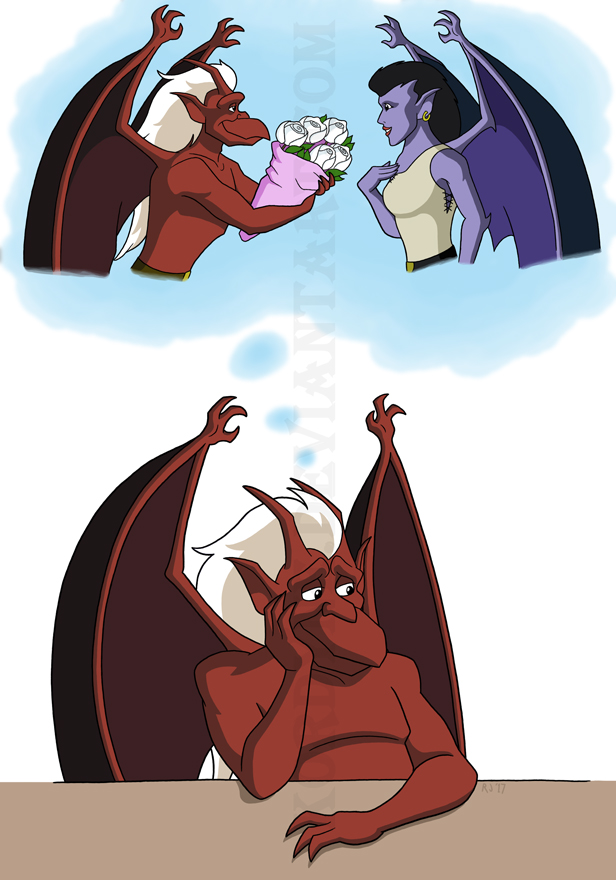 Description
Based on the episode
Runaways
. I know
The Goliath Chronicles
isn't very popular, but I thought Brooklyn's daydream about Angela was pretty cute

Before anyone asks me whether I ship Brooklyn and Angela, I just want to make it clear:
I really don't care for shippings in general. I'm perfectly happy with canon!
Although how many of you want to bet that people are still going to ask me that anyway?
Critique is welcome!
Pencil + Photoshop
Brooklyn and Angela are (c) of Disney
I am open for commissions!