I Am the Jaguar
I Am the Jaguar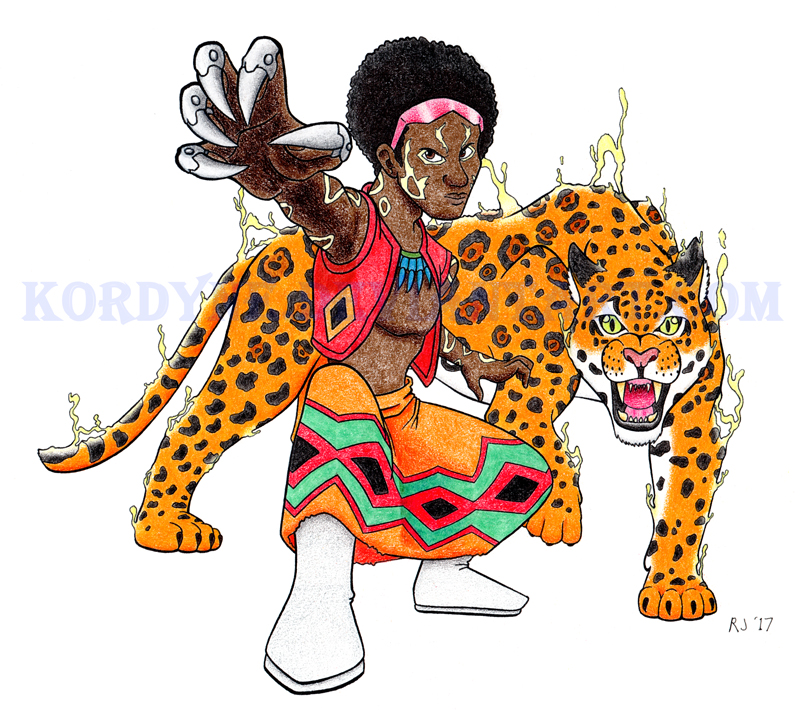 Description
Shaman King
fanart with my own twist to it

Also an attempt to understand line weight!
I really need to practice drawing animals more

I had to re-draw Mic quite a few times because I kept getting the anatomy wrong. I took inspiration from the webcomic
Africa
by

and I also looked at images of Sabor from
Tarzan
to help me.
I didn't want to adhere strictly to the character's colours as they appeared in the anime, I wanted it to look a little more eye-catching.
Critique is welcome!
Ink + Prismacolour pencils (plus some others)
Joco (or Chocolove, whatever you know him as) and Mic are (c) of Hiroyuki Takei
I am open for commissions!
General Info
Comments
5
Media
Colored Pencil / Crayon
Time Taken
Reference