Spring Inks 2: Blaziken
Spring Inks 2: Blaziken
Spring Inks 2: Blaziken
by
Triss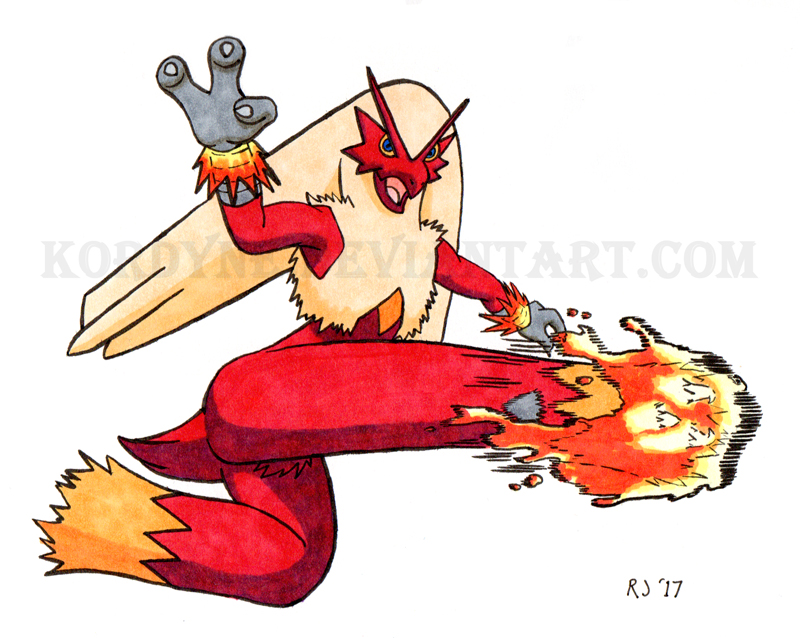 Description
I've started doing a little project to practice drawing with markers and learn about line weight. These pictures are going to be completely random, just whatever happens to be in my head, although it will be mostly fanart.
I used a brush pen for the inkwork here, and tried not to control the direction too much. Just let it go its own way and see what happens. I also tried laying down the shades first this time.
I used
this image
as a reference for Blaziken doing its Blaze Kick.
Critique is welcome!
Ink and copic markers.
Blaziken (c) of Nintendo, Gamefreak et al
I am open for commissions!