Spring Inks 3: Eevee
Spring Inks 3: Eevee
Spring Inks 3: Eevee
by
Triss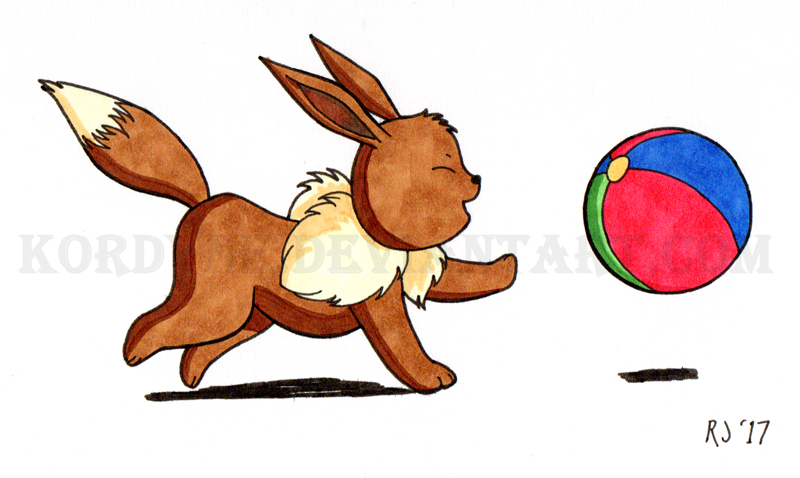 Description
I've started doing a little project to practice drawing with markers and learn about line weight. These pictures are going to be completely random, just whatever happens to be in my head, although it will be mostly fanart.
This is sort of a spiritual successor to
this old drawing of Eevee.
I looked up images of puppies playing to help me draw Eevee running after the ball, but I think I made the back legs a little fat

Ink and copic markers
Eevee is (c) of Nintendo, Gamefreak et al
I am open for commissions!