Mandy and Billy
Mandy and Billy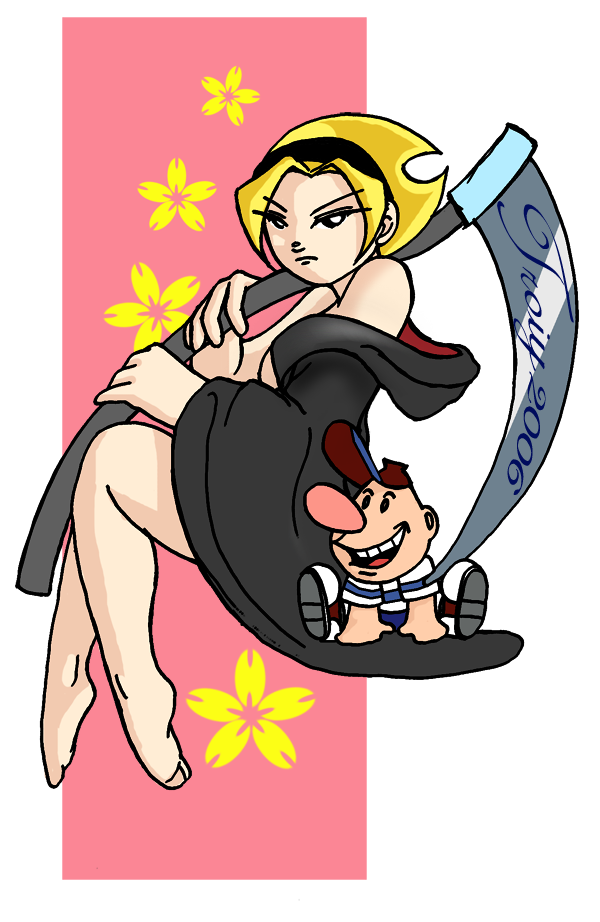 Description
I usually don't do any other fanart except for Shadow Hearts videogame, but I made an exception for Mandy, because of the Scythe. I don't want any underage girls in my art, so I drew her here, as an adult...though you can still see reminiscence of her childhood by the pink and yellow flower background.
EDIT: I had made some few changes... but I don't know how to replace picture here so I posted it on my DA gallery, here is the link [
http://www.deviantart.com/view/29978345
] just remove the parenthesis.
Medium: MS-Paint Oekaki & enhanced with Photoshop
General Info
Comments
7
Media
Unspecified
Time Taken
Reference