Fear of the Dark
Fear of the Dark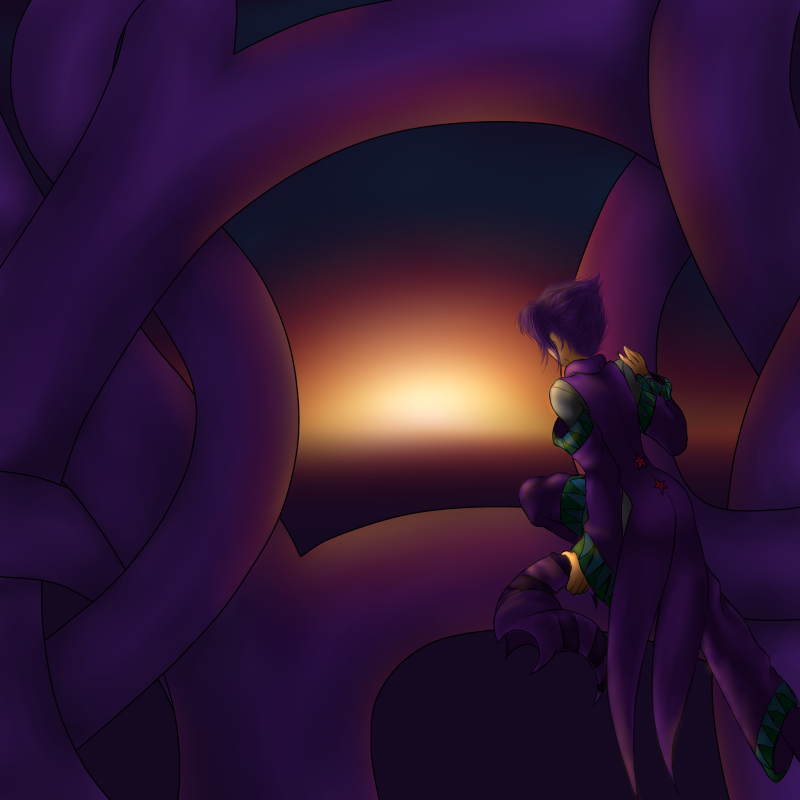 Description
( Done in

PaintTool SAI

)
It Waits for the day, I will let it out
To Give it a reason, to give it its might
I fear who I am becoming,
I feel that I am losing the struggle within
I can no longer restrain it,
My strength, it is fading
I have to give in...
It's the fear,
The fear of the dark
Its growing inside of me
They won, they will come to life...

Within Temptation - It's the Fear
Originally I wasn't going to give it color, just clean it up, because I REALLY liked all the purple. But then I started playing with the colors and... xD
Anyways.
I guess this would be my interpretation of NiGHTS before the betrayal, deciding that he's had enough, and debating the escape from Nightmare... The light was supposed to represent where Nightmare and Nightopia meet at the edge... I coulda' made the structures a little more nightmare-ish but I really didn't feel like adding to it.
I'm not worried about mistakes, just trying to get shoot done.