Beware Lutadores...
Beware Lutadores...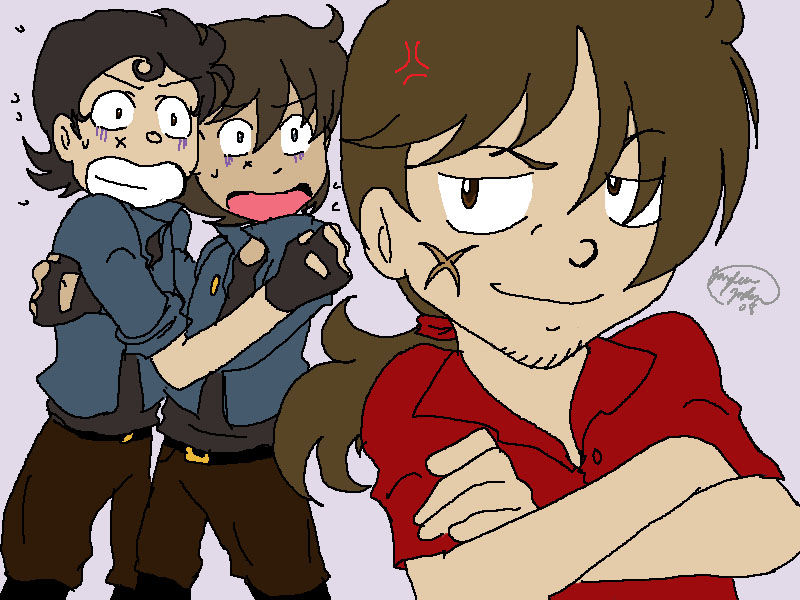 Description
The boss is gonna get ya...

Rio: Oh- oh shoot man he's lookin' right at us!

Duarte: Ah man Rio what are we gonna do?

Rio: I dunno man but I don't like the way he's lookin' at us.

Duarte: Damn, he's gonna murder us! He's gonna tear us limb from limb!

Rio: Ah man Duarte this is the end. It was nice knowin' ya buddy!

Duarte: You too man! Why does it have to end like this?

Boss: You guys are the biggest wusses I've ever seen...

----------------

This is the terror that runs through the whole gang. The Boss scares them all silly just by looking at them. Os Lutadores is headed by one nasty guy. Senhor Andre really knows how to handle his men lol.
General Info
Comments
3
Media
Oekaki
Time Taken
Reference