yes.. Commander
yes.. Commander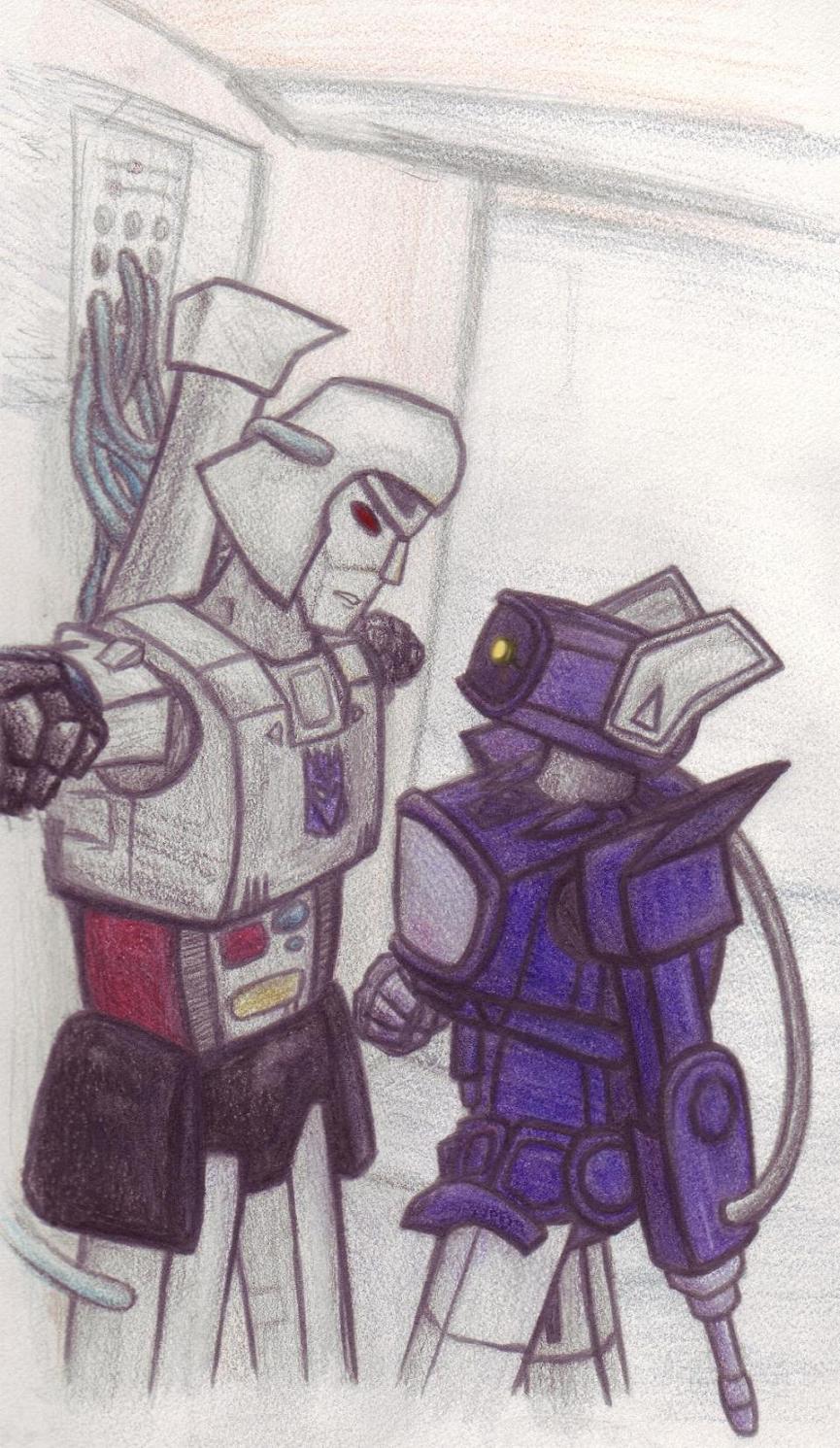 Description
"Heeh..
spoiler...
I've been reading the G1 comic... And Shockwave is so badass in there. (though I'm pretty sure I'm quoting someone, in saying so. XDD ) I don't wanna say much, since I'm paranoid about spoilers myself, but to explain the pic, Shocky is trying to get Megatron to swear allegiance to him. (:<
(...he's just talking to him... )
I drew this later, w/o a ref of the actual scene.. so I'm not sure if those wires existed... whatever. XD
Speaking of refs, in the comic, Megatron's optics, along with just about everyone's, were yellow. ..I think he looks allot better, and less weird with red, though... And I still don't think I can draw him very well. His waist thing is weird! It doesn't even look right in the show! XDD;;
Oh, and all the times so far I've drawn Shockwave, I've been using his IDW version, from his Spotlight as the reference. It was the most convenient, and I really like how they draw him in there. (that's why I draw his insignia on his chest. XD ) This pic, I drew his head, atleast, more how it is in G1. His 'ears' are more chibi now! >DD "
http://tugera.deviantart.com
General Info
Comments
4
Media
Colored Pencil / Crayon
Time Taken
4 or more hours...
Reference
screenies and stuff