Who said you could lean on me
Who said you could lean on me
Who said you could lean on me
by
Tugera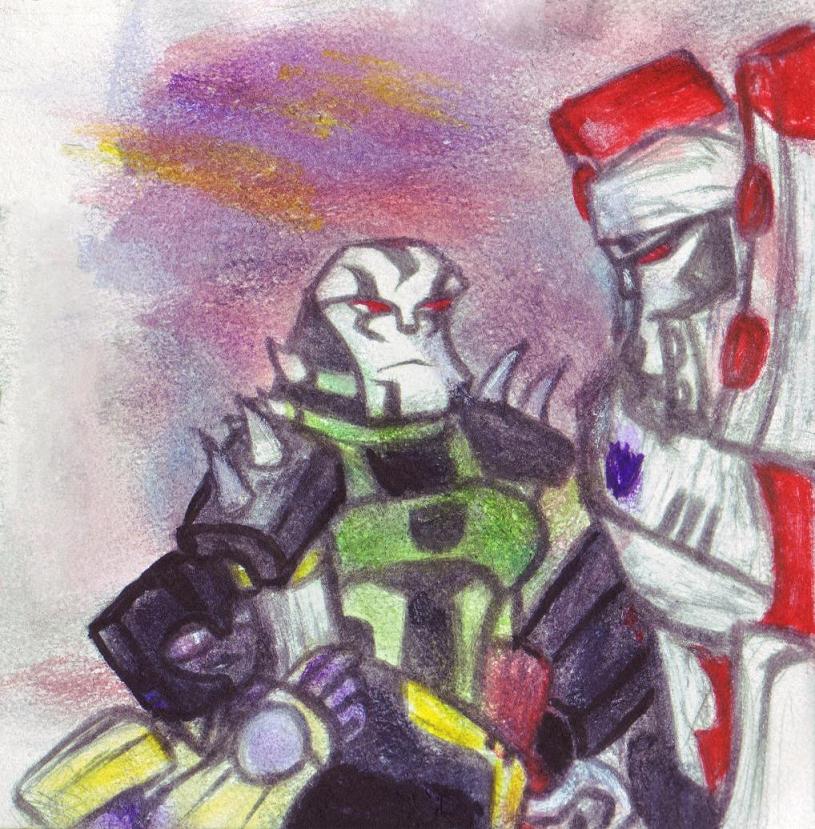 Description
'Couldn't think of a good title... That line's from one of the DeathNote movies lulul. (<
..yay using markers like watercolors agaain...
Umm.. Swindle did -or tried to sell- something and pissed off zah leader. And now Lockdown is happily involved~. :D
Megatron
- Lockdown. I'd like to issue a bounty... l:<
Swindle
- I'll give you whatever he offers, Plus 50%! And I'm your best friend~.
Lockdown
- Swind'... Hiding back there isn't very businessmech of you..
Fff, I really tried to draw Lockdown's lower jaw the way it is in the show this time, but it kept looking stupid... >> XD;; Oh well.. and im still not happy with how im drawing Megatron...
Mygod, isn't that background awesoome.
'
http://tugera.deviantart.com
General Info
Comments
3
Media
Ink or markers
Time Taken
hour or two
Reference
memory, older drawings