R.o.B. extra_ StarsShocky
R.o.B. extra_ StarsShocky
R.o.B. extra_ StarsShocky
by
Tugera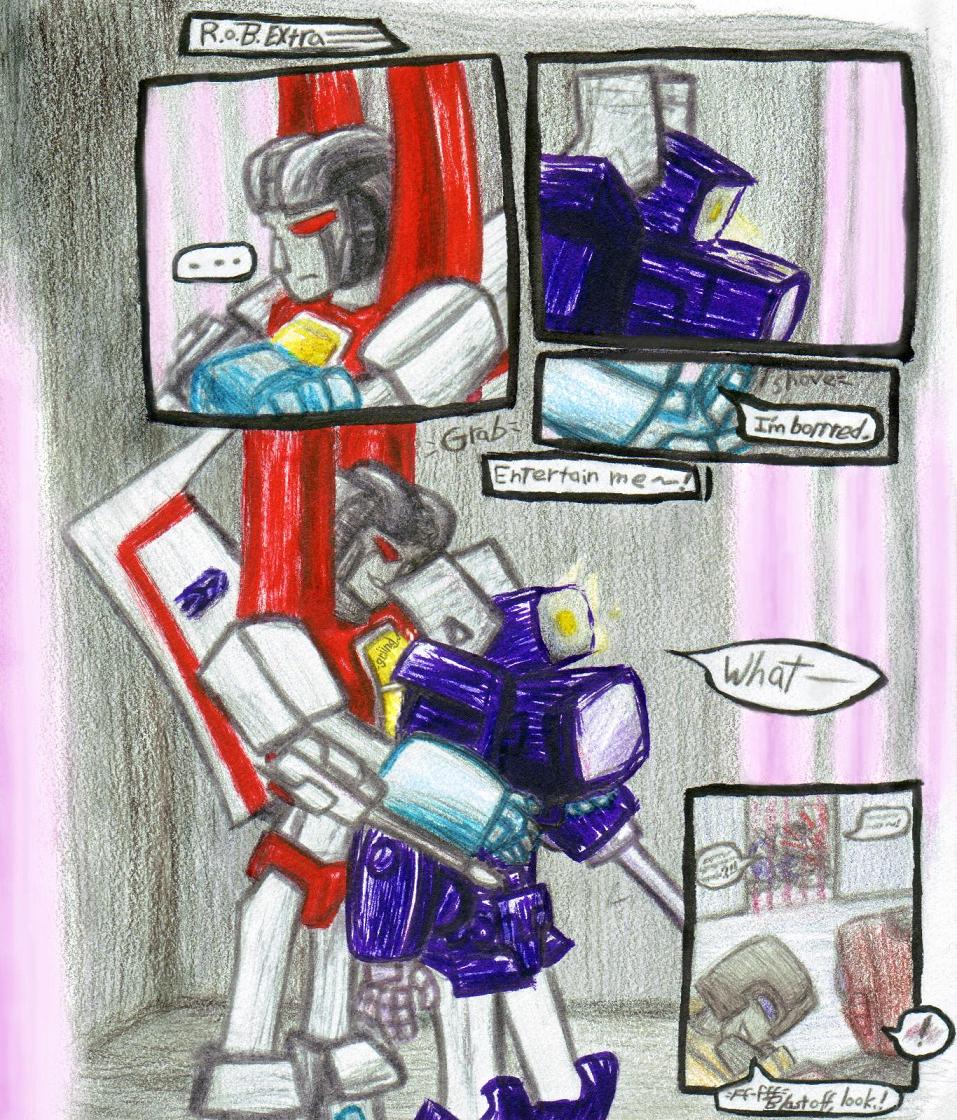 Description
' PWP~? >DD
Based from a scene in an episode of G1,
Revenge of Bruticus
, where the Combaticons lock Starscream and Shockwave into -thesame!- holding cell. Ofcoarse things must happen..!!
My first attempt at drawing something like this I drew several months ago, and it was fail. XDD But I was talking with Neko234 and decided to try again.. >33
Ffff, stupid energon bars.. how the hell are you hard to color..? o.O '
http://tugera.deviantart.com
General Info
Comments
0
Media
Other drawing
Time Taken
a while..
Reference
older drawings..