Darius Kane Leavenworth
Darius Kane Leavenworth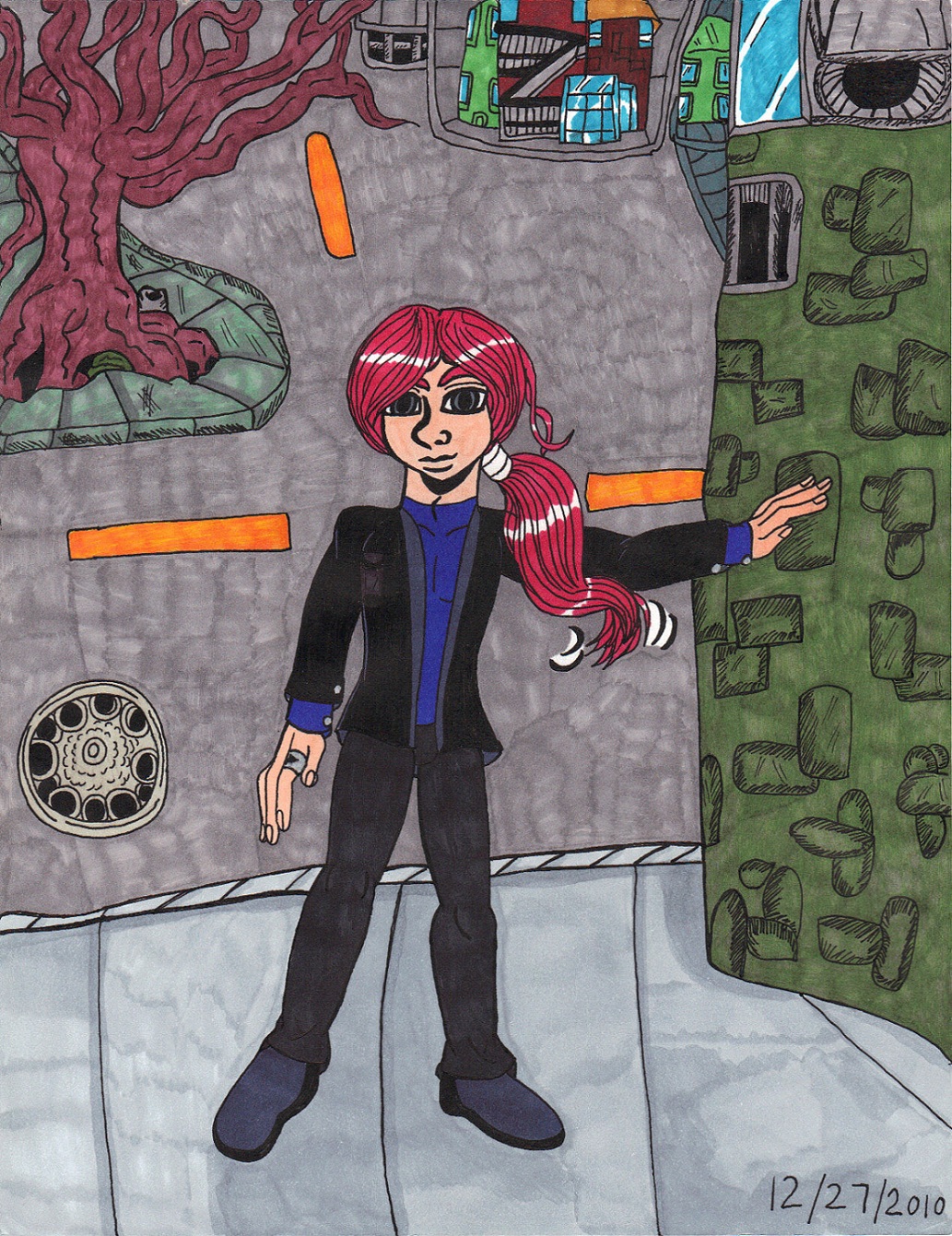 Description
Well,I said I'd eventually upload more art work for my story,"Serendipity." So without further delay here is another important character from my story.

His name is: Darius Kane Leavenworth.

Age:early thirties.

Height: 6"6 1/2

Skin color:very,very pale.

Hair & eye color: long dark red hair with dark grey eyes.

Occupation: An author but has a background in computer programing.

Darius is talented writer,an excellent gambler,and quite the lady killer (and the ladies love him too...) He's also generous, preceptive,contemplative, & likes children.

He grew up in a lower middle class family in an urban area in New York during the 70's in a racially diverse setting for most of his life.

Growing up he was the type of guy who: "never started fight but would gladly finish them if you dragged him into one".

He was more often then not getting into things (and mostly getting a way with a lot of it) but was and still is a,mild mannered,sharp young man who loved creating stories, as well as looking after his mother and younger sister Cadi.

Though his life has been far from being a charmed one,
he has had his share of heart aches:

Cadi,his sister, was diagnosed with a mild case schizophrenic in her early to mid teen which was a strain on the family, before that however growing up he and his sister were made fun of for being very pale skinned and red head,as well as going through the worst awkward phase when puberty hit.

Though he manages to make a few good friends over his life Cadi wasn't so luck.
So they,the two siblings we're as close as could be.

While he's a man who loves women (and a few guys but that's another story),he also has good understand of how most women think and feel. When with women he wants them to enjoy themselves as much as he enjoys their... "quality time.",and won't push a woman into anything she doesn't want to do.

Currently his main concern now is locating his missing Daughter. A girl with his same skin complexion as well as his red hair color.
General Info
| | | | |
| --- | --- | --- | --- |
| Ratings | | Comments | 0 |
| Category | Miscellaneous » Characters » Male » Adults (30+) | Media | Ink or markers |
| Date Submitted | | Time Taken | Can't recall but it was a long one |
| Views | 791 | Reference | |
| Favorites... | 0 | Keywords | Darius, Serendipity, Red, haired, men, Grey, eyes, handsome, red, heads, writer, pale, |
| Vote Score | 0 | License | Berne Convention |