Yo ho, yo ho...
Yo ho, yo ho...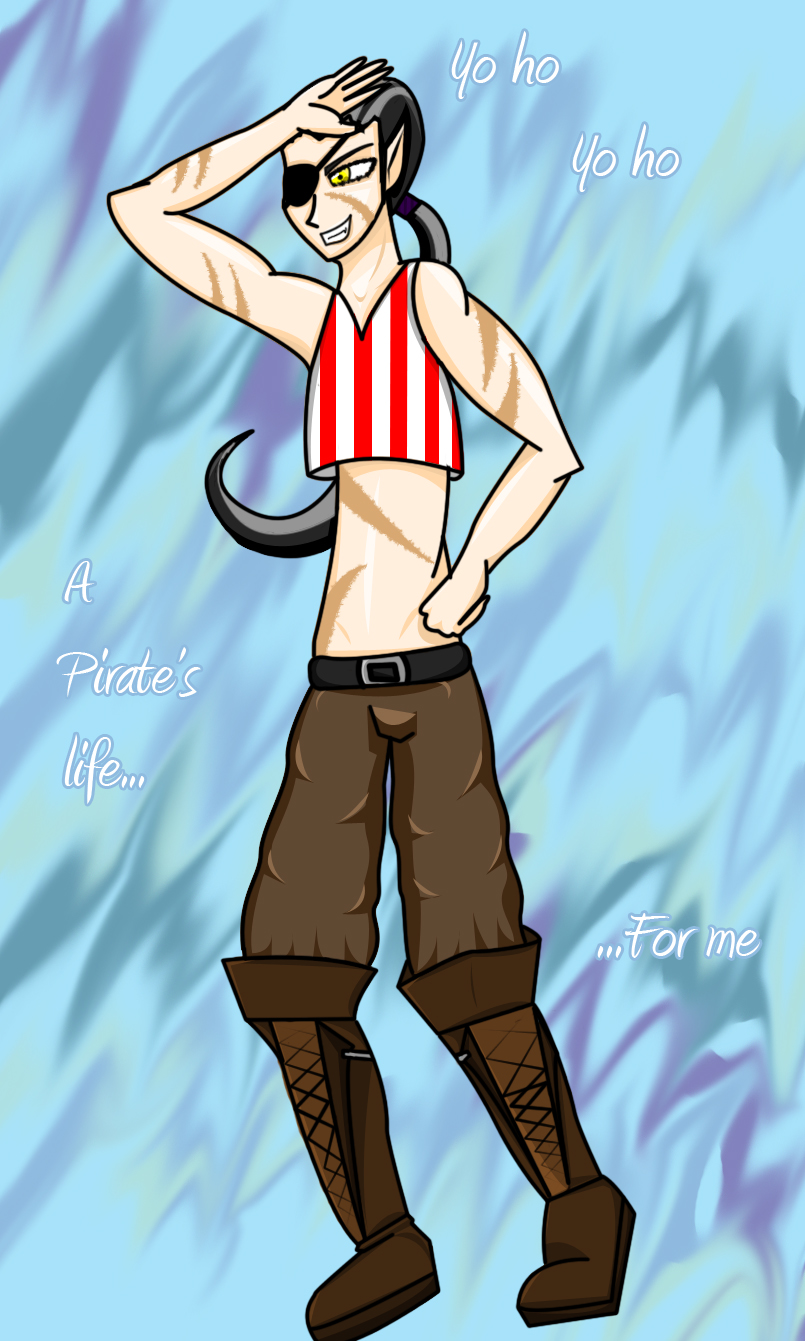 Description
...A pirate's life for me....

Sorry it's so big... I -really- didn't want to resize it any... It looks best when you see it at it's original size.

As some of you know, I've been working on this for a while.

And then Photoshop died.

But I revived it.

And therefore, revived this lovely.

I think the boots are my favorite part.

Yeah, definitely the boots.

So, about halfway through coloring this, I was ready to tear his arms off. Yes, I know they're HORRIDLY unproportionate to the rest of his body... And I made him too thin... All I really enjoy of this picture is the lower half. The pants and the boots. They're fracking amazing, excuse the language. (but they are!) I messed up his hair a while back, and I didn't feel like fixing it. The hands can... just ... stay there.

Yes.... Now to finish my Aerolyn... I redid her skirt earlier... Woot!

Boo college....

Yay fandoms...

(Also what got me to finish this is the fact that Xigbar is going to be a playable character in one of the new installments of Kingdom Hearts. It's for the DS and it's titled 358/2 I think... Xigbar, Saix, Roxas, and Axel are playable characters, and you can play multiplayer with others... I can't wait!!!

I'm more excited about the Birth By Sleep game, but since I do not own a psp (yet...) I'm not even exciting myself over it... What's the point of getting hyped for a game you can't play? =[... that's how I was for the Final Fantasy VII game Crisis Core... Also for the PSP and you play as Zack T_T *sob sob*

But enough of that...)

... Too much rambling.

Enjoy!