It's Ekans!
It's Ekans!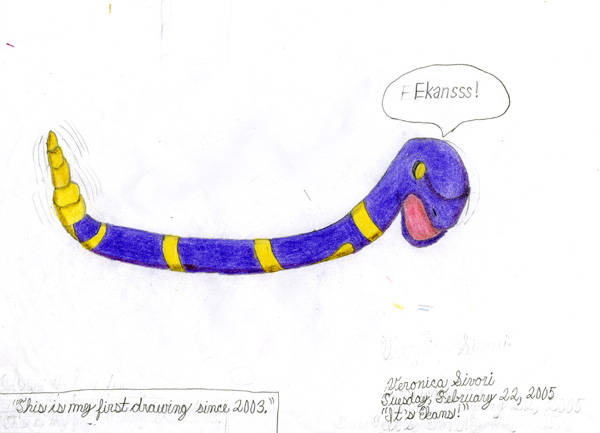 Description
(drawing #1)

I haven't drawn anything since 10th grade. I stopped drawing because I didn't think I could draw well. I thought I was a really horrible artist. I was recently ispired to start drawing again.

This is the first time I drew a picture of a snake. It was very easy. It only took an hour and thirty minutes to complete the picture. That was probably due to the fact that I was in such a rush to finish it.

When I finished the picture, I knew I had found something I was good at.