Airborne
Airborne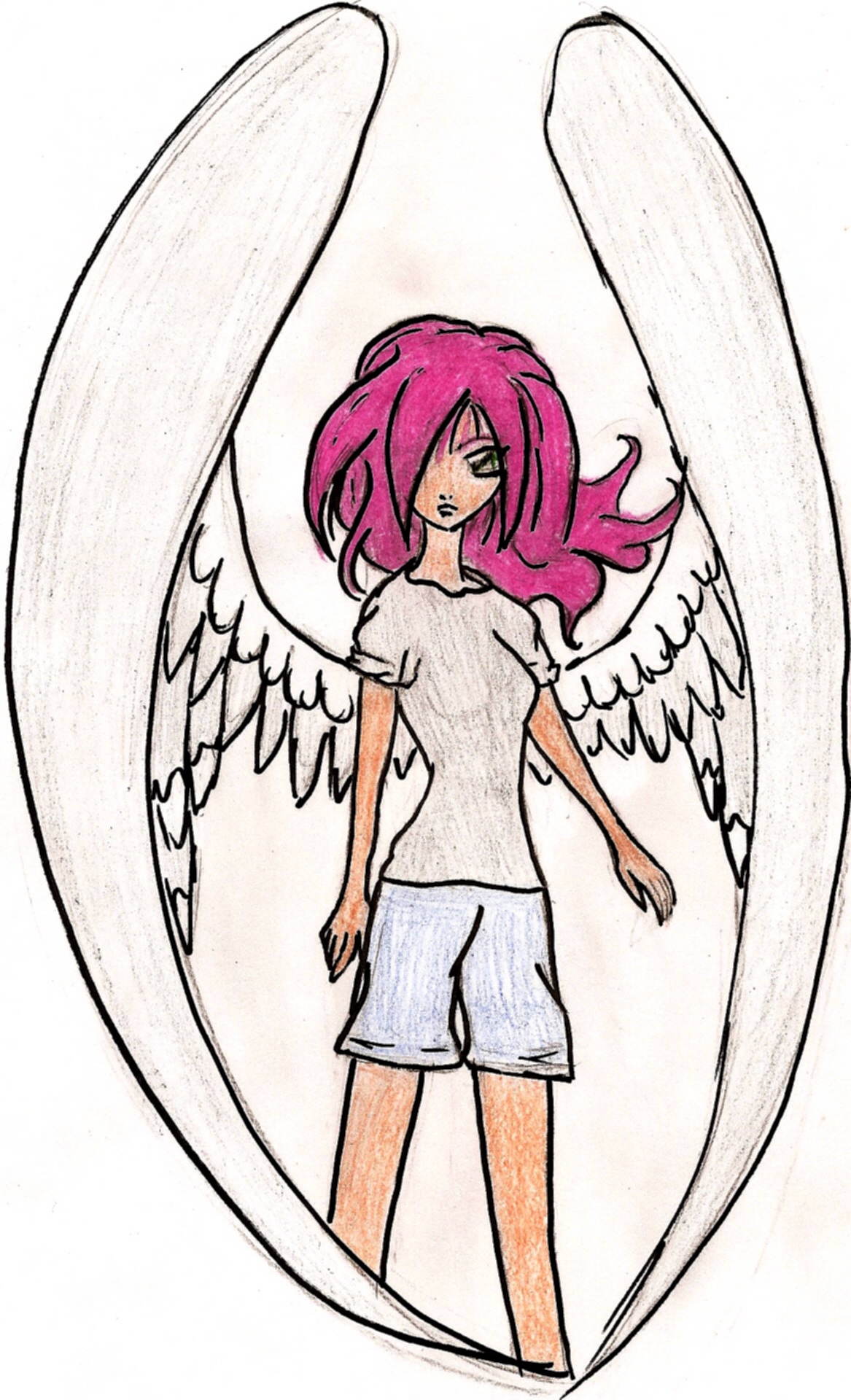 Description
A lil old gift for the amazing author, StormDragon666. This is a fan art for her story Airborne. The story is AMAZING, one of the best I have ever come across. It's a bit like Maximum Ride, but with it's own little twist. I, for one, found myself in love with the fanfiction more than the book. -_-U
 But anyway, this is for StormDragon666 and her story Airborne, can't wait till it's updated. GO read it!  
As for the work of art...it could have been better, but this was my 2ed try and it looked a lot better before it was scanned. Her hair is meant to be short, like in the manga, but I tried giving her the windy look and made it a bit too long. :( But, I like how the body came out. I looked up Northern Goshawk and a found a few photos of birds with spotted wings. I don't remember reading about the freckles on her wings so I didn't add them. (Gosh the wings were hard to draw on such a little snip of paper)  
 Here is the link for the story...      
http://www.fanfiction.net/s/3576017/1/Airborne
General Info
Comments
1
Media
Colored Pencil / Crayon
Time Taken
-
Reference
-