The Burmecian With The Golden Gun
The Burmecian With The Golden Gun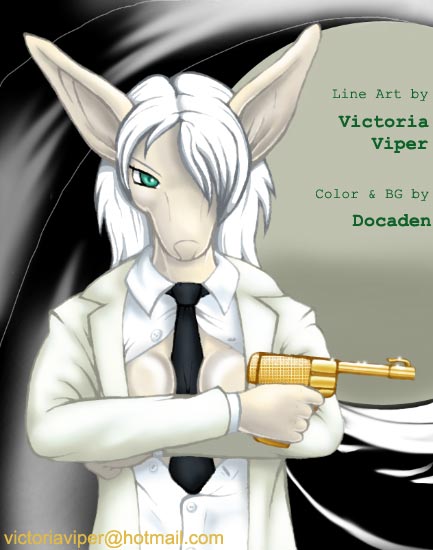 Description
Now here's something that's probably a bit on the unique side. Listen to this: It's Final Fantasy IX/James Bond crossover furry smut. How many times have you heard of *that?* :)

Anyway, this is a picture of Freya from FF9 dressed up like Scaramanga from the Bond film "The Man With The Golden Gun," displaying *her* golden guns....

Many thanks must go out to my good friend Docaden for coloring this pic for me (Docaden also did my old "Victoria Viper heart logo," by the way).

As always, enjoy, if possible.