Danielle the mamkute
Danielle the mamkute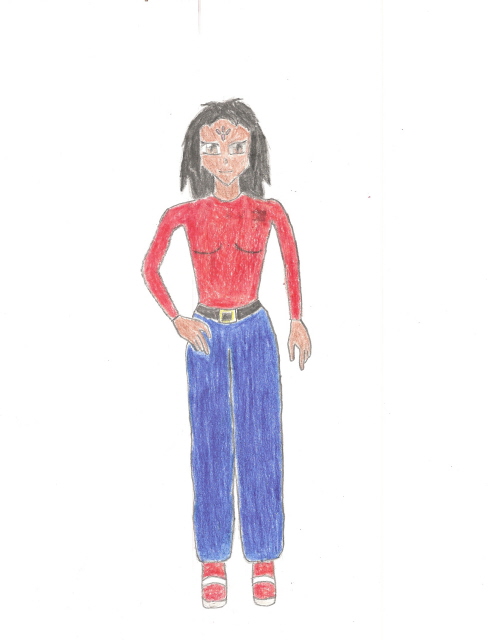 Description
What the heck? I don't remember putting a dark spot on Danielle's red shirt. It must've been my stupid scanner. Sigh what am I gonna do?

This is Danielle Mamkute, my Fire Emblem Sword of Seals and Blazing Sword fan character. She's from the 31st century and she's a government agent. She goes into the past to help Eliwood and Roy defeat their foes and stop Dr. Night, the evil scientist who wants to take over the world by changing the past.

I like how I colored her shirt, jeans, belt, hair, and shoes. I think this is one of my best pictures yet.

Comments, please.