Aerith the lioness
Aerith the lioness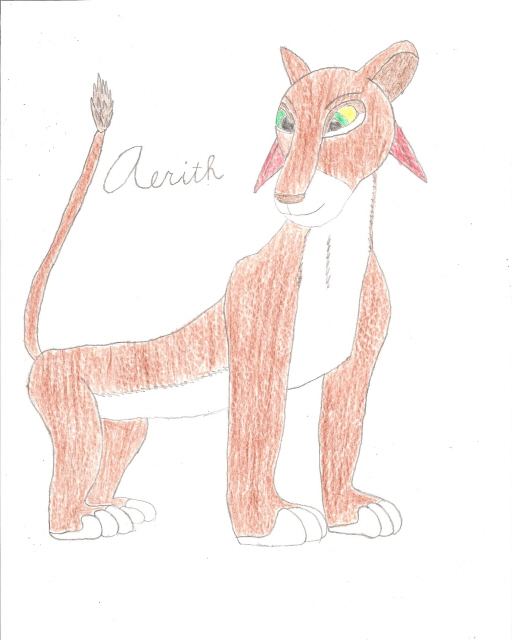 Description
I had this idea of making Aerith as a lioness, because <br />
<br />
1. Sora looked cute as a cub.<br />
2. The Pride Rock world was cool.<br />
3. I love animals!<br />
<br />
Comments and critism, accepted.<br />
<br />
You can flame if you want, I don't care because I suck at drawing. I'm not a better artist than you guys.