Genie 13 - Halloween Peophin
Genie 13 - Halloween Peophin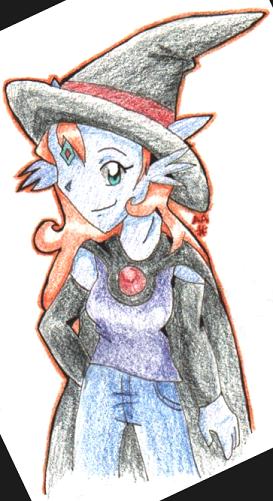 Description
I haven't posted any Neopet fanarts yet, because I was hooked on Neopets like..2-4 years ago. I signed up loooooooon ago like...4-6 years ago. And I had like about 3-4 accounts, but only one of them are active. <br />
<br />
This here is my Halloween Peophin. Her name is Genie 13, my oldest pet, and my second created pet ever. I moved her from my old account. So yeah, this is her human form... Er, that is... How I drew her anyway... I really liked how I colored this on paper, but it looks kinda strange here... I lover her curls. *hearts* <br />
<br />
Oh god, I forgot her face armor when I was drawing it. Arg, hey, I haven't been on Neopets for over 2 years, so shut up..