"Please don't go..." Eeyore and Roo
"Please don't go..." Eeyore and Roo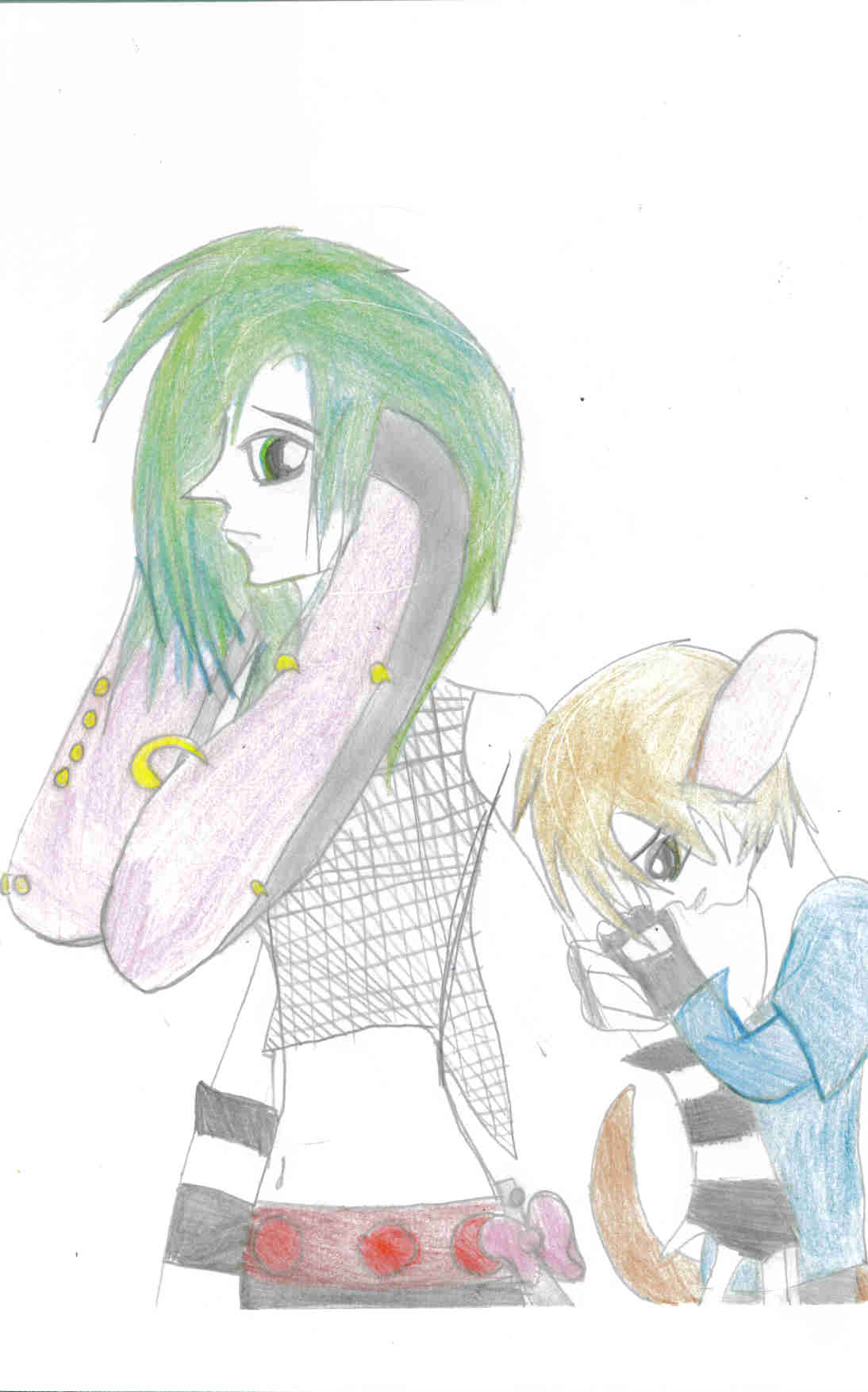 Description
Okay,lemme tell you about the pic. Basically, it's a scene from my soon-to-be story, in which there is a romance between Eeyore and Roo. This is the scene in which Eeyore attemps to leave the Hundred Acre Wood, because he believes everyone hates him, considering that no one pays attention to him lately. But, Roo is Eeyore's only best friend, because every day Roo stops by Eeyore's 'house' ((Typically a little tent made of only sticks)) to pay him a visit. And so, Roo is now begging Eeyore to stay, because he couldn't stand ot see his friend leave and probably never come back. And so, Eeyore's basically debating on whether to leave and break Roo's young heart...or stay with Roo.

Heh....we don't see much romance between these two YET.....heh...that'll be for later.....

P.S: The reason I made Eeyore gothey...is because he's always sad and depressed...like a goth...so I thought it would fit him the best. ((Note that I put his famous pin-on tail in here...XD Couldn't leave THAT out!! XD))


PEACE OUT!!!
General Info
Comments
2
Media
Unspecified
Time Taken
Reference