IT'S WAR! D8
IT'S WAR! D8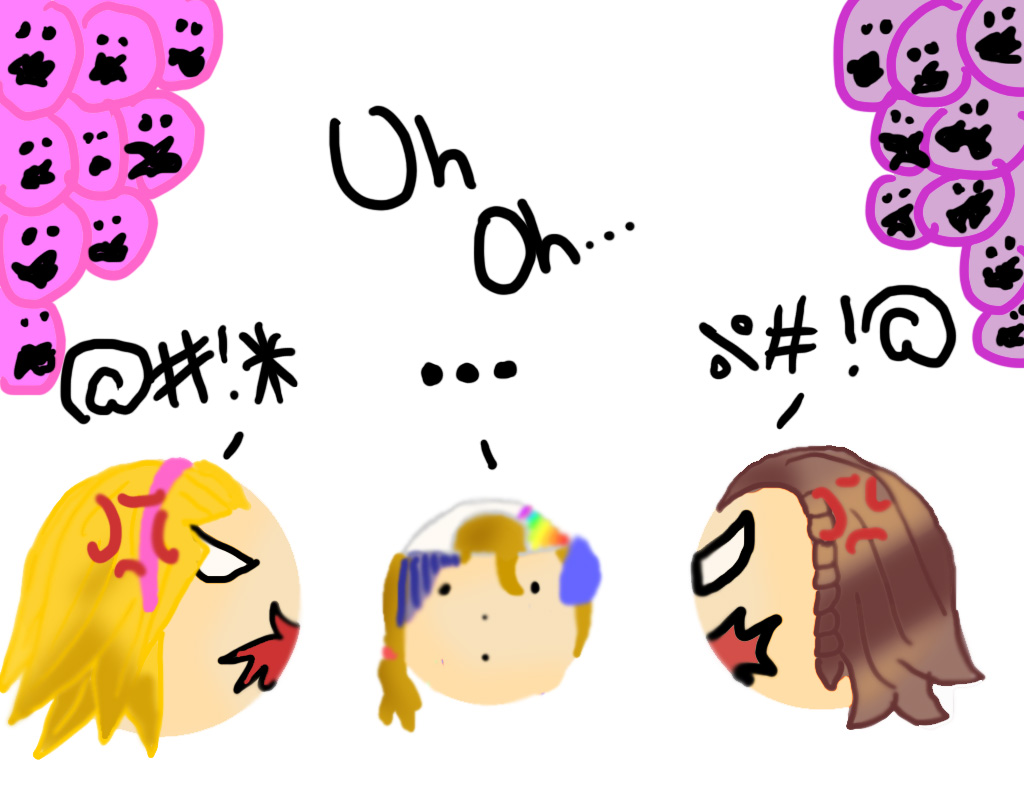 Description
Meh.

This happened many months before.

My two close online friends are friends with me.
But with each other...they are like ENEMIES! o.o

And not only that...they have crowds of people supporting either Els (blonde) or Meru/Mercedes (brunette)

Thats why there are those pink and pruple people up their.
Pink = Etsuko's crowd of people
Purple = Meru's/Mercede's crowd of people

And me...well......I support niether of them.
But somehow......I ALWAYS get in into the MIDDLE! D8

It's sad....why can't there be piece with cookies and talking cups? D8

WHY~??????
DDDDDDDDDDDDDDDDDDDDDDDDDDDDDDDDDDD8

Oh yes...the people who support them...please give me at LEAST ONE bloody GOOD reason why you are supporting them.