Noo!!! The Ramen!!! Why?!
Noo!!! The Ramen!!! Why?!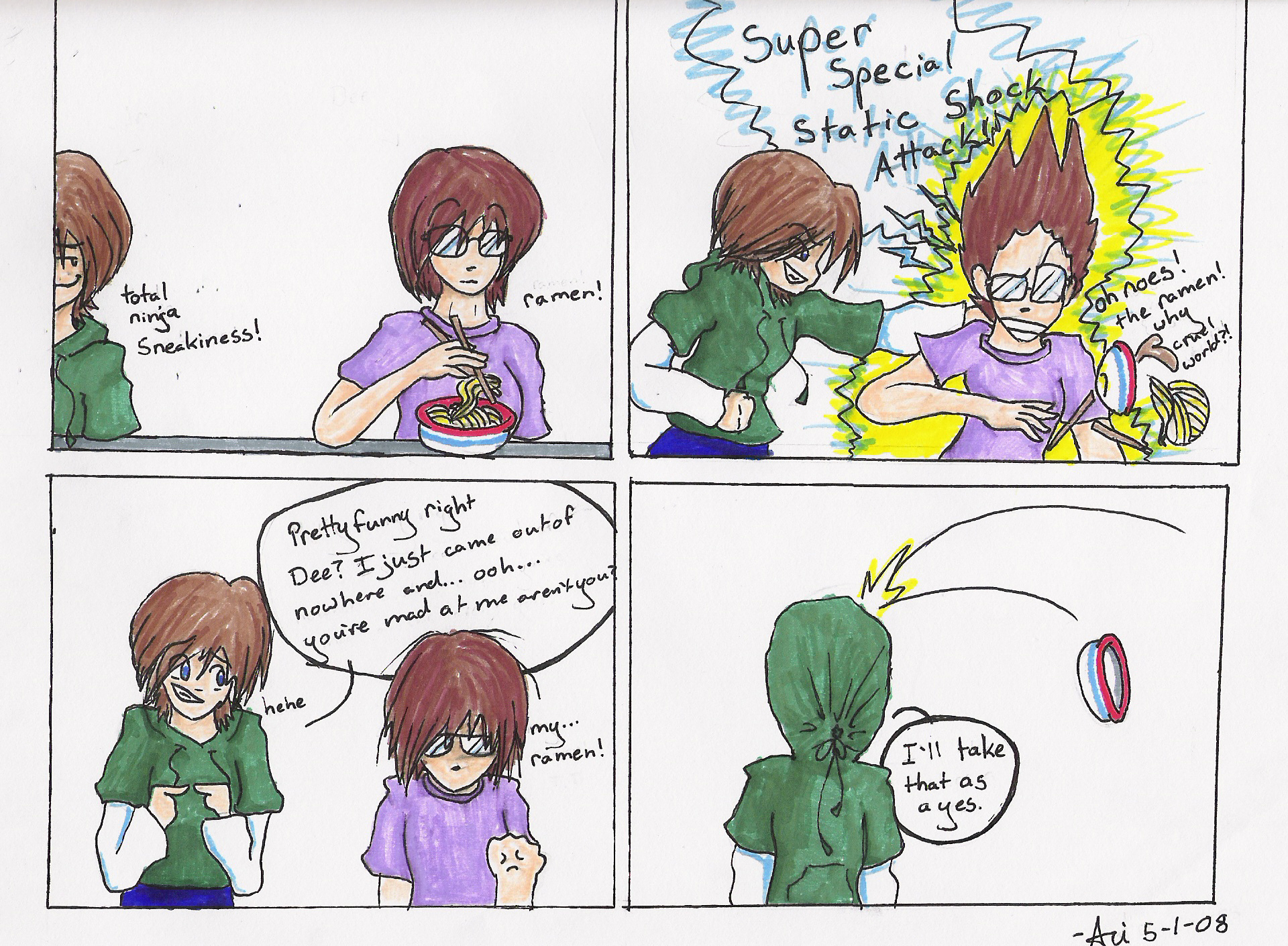 Description
Hehe... not much to say about this. This is me and my sister. *stares* Yup that pretty much sums up our relationship right there... XD

1
Ari: *sneakin' in*
Dee: *eatin' ramen*

2
Dontcha love static electricity? But the ramen! NO! ;.;

3
Ari: Pretty funny huh Dee? I just came out of nowhere and... ooh... you're mad at me aren't you?

4
Ari: *with hoodie over head* I'll take that as a yes. *gets bonked w/ ramen bowl*

Me n Dee both belong to our mom.
General Info
Comments
11
Media
Ink or markers
Time Taken
Reference