Cooper Kids
Cooper Kids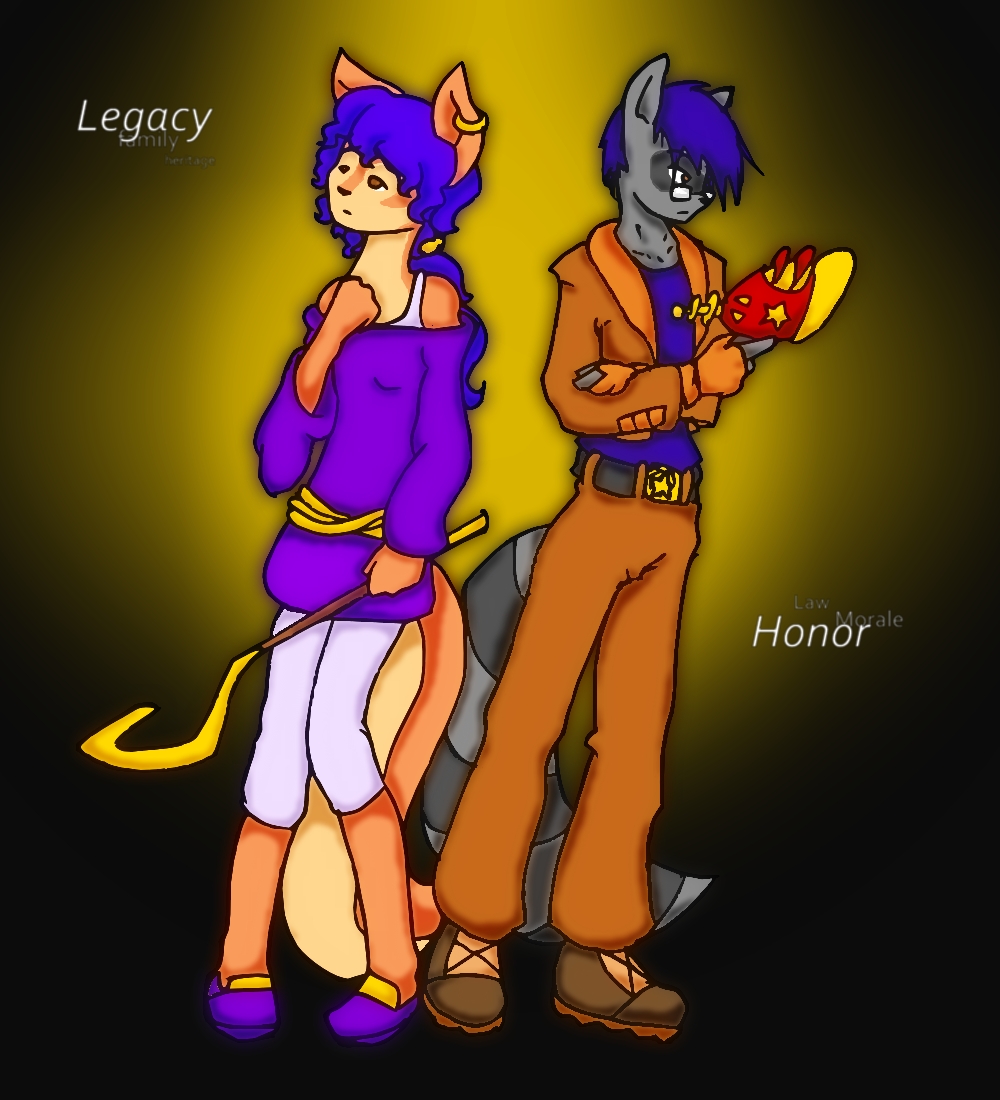 Description
Squee! *stares* Teehee! You'll have to forgive me, but I'm pretty proud of this picture. I know the background super-lazy-made. And I know that the lineart and shading isn't as good as it could be. And I didn't even TRY to do highlighting. But I'm just in love with this picture. I'll eventually get over it, but for now, let me just stare and squee.
...
Squeeee!!!!!!!!!

By the way, do these guys look familiar?
'Tis Abigail and Teo! (changed his name ) I've been doing some redesigns on my Cooper characters. I'm still trying to decide whether or not I'm going to turn Maria into a guy or not.

Sly, Carmelita, the Cooper Cane, and Camelita's Shock Pistol belong to Sucker Punch. But Teo and Abigail are MIIIINE!