Time to Grow Pg 1
Time to Grow Pg 1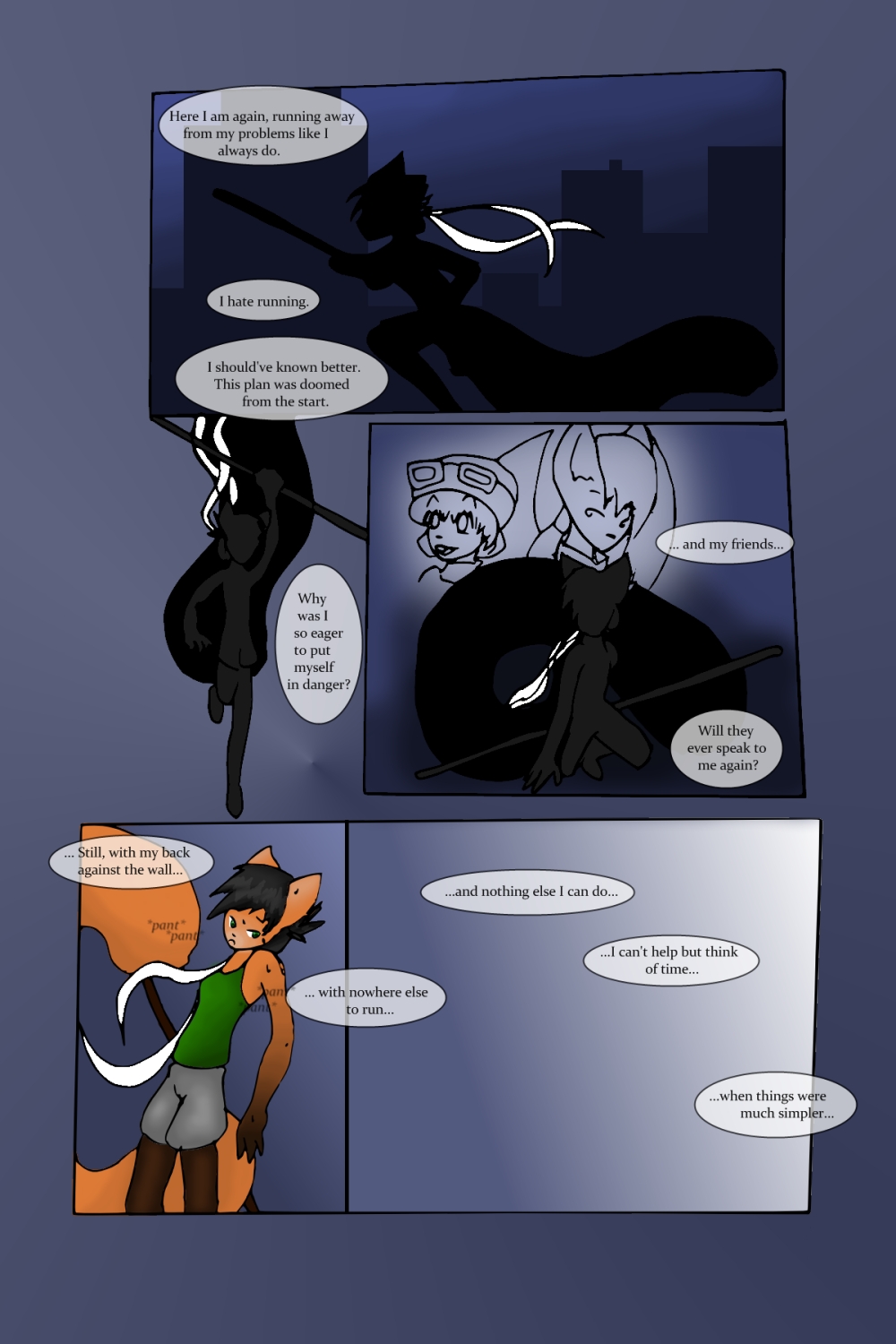 Description
Pg 1/6

Pg 2 COMING SOON >>

*deep breath* I will die now. I have started a comic. *dies* And I haven't even gotten past coloring the second page!

*points upward* That. You see that? THAT is Jade. Yes Jade. The artic fox I thought would look tons better as a red panda. Know why? Here's why: [link]

kk now that I'm done spazzing, I'll tell what I'm spazzing about. I've had this comic written for a while now. It's basically my Sly Cooper fancharacters and a VERY brief past of two in particular. Which two? You'll have to stay tuned to find out. *evil laughter*

Ari FAILS at cities. *cries*

Sly Cooper and all those other cool dudes belong to suckerpunch.

Jade, Sasha, Beverly, and Rolle belong to me. And my sis. Sorta. Meh.