Leah (O.C character)
Leah (O.C character)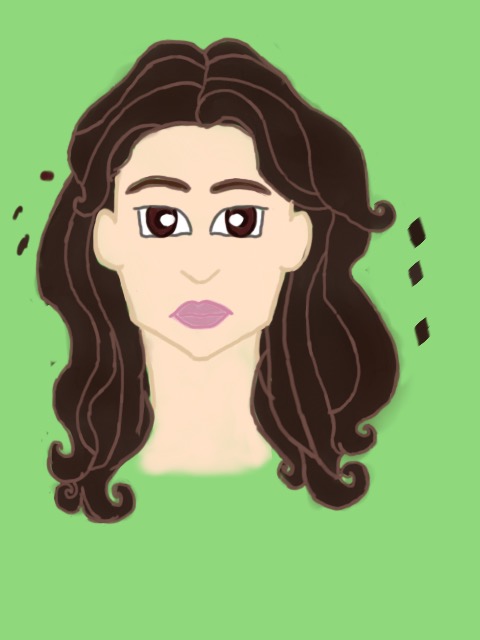 Description
Eyo! 

This is my first self insert O.C character for a comic I was eventually gunna work on! I had a huuuge obsession with Loki Laufeyson from the movie Thor. I still do! I'm also obsessed with the actor Tom Hiddleston! The phase is kinda dying out on me sadly- But never fear! I still LOVE Tom! My online friend is gunna meet him in two MORE MONTHS! She was super kind to record Tom's and Chris Hemsworth's voice for me!!! And she's gunna send it to my PHONE!! (she was lucky enough to pay 1000 dollars worth a ticket to meet BOTH) she was desperate to get just a ticket to see Tom, but those were all SOLD out quickly! 

What's kinda unfair though, is most of these fans are adult women who are already MARRIED. >< Like common! Let the younger youth see him! you already have yo man!! >< But at first i was SUPER jealous, cause she kept- I she was bragging A LOT about it- like yeee I'm super happy for her that she got the ticket! But just her bragging about it a lot got me on the edge a couple of times (if that's understandable)! I mean who wouldn't get annoyed at that?? x.x but all was forgiven. I understood though why she was doing it, cause she told me she was SUPER hyped to see him. (I kinda feel bad for Chris, cause he used to be super popular when Thor came out- but after all the fanfics, fanart and movies Tom entered in, things kinda got vice versa. XD but I still love them both! I just love Tom Hiddleston MOORE. XD I got his autograph last December I think! And I was SuPeR StOkED!!! I didn't meet him personally of course! But I would love too. D: Tom hiddleston is my everything! 

Anyway, I'm kinda a huge fan of the Avengers? I wasn't sure if I posted this one up yet- It's kind of a character layout- But I wanna make her have blue eyes now? Dark brown hair with blue eyes. And Leah isn't my real name- it's just to disguise it because I had creepy children stalking me a few years ago. D: I moved from DA to a bunch of new art websites so I can have the peace and tranquility I deserve. (It's a long story) But a painful one. I kinda have PTSD from what happened. D: 

So sorry I haven't been posting much up here! I've been SUPER busy. But I have spring break! Meaning kiddies are off too! 

So back to my character- I'm going to improve on her a lot before I give the Loki x O.C comic a shot! :D I've wanted to do a lot of comics but...I know nothing within how to make one!! XD But it's worth a try! Just a LOT of work and effort! D: Despite that I work A LOT outside the art world, I will try to get whatever needs to be done! 

Here's a small introduction of Arissa- 

Introduction: Arissa Leah Lockheart. She is a mortal from Earth. She has no special powers, and has a VAST interest on mythology. She loves super heroes, and takes a fascination in them. Ever since she picked up her first comic about the Norse gods Thor and Loki, she was a changed woman. Arissa took her studies towards Norse mythology, and astronomy. She became VERY passionate with both fields. In other words, she's a huge nerd about these specified topics.

Personality- Her personality can be very bubbly, optimistic, and she never quits with what she does. She's a hard worker. But the one thing she hates is how sensitive she can be. She can also be VERY clumsy and pretty gullible. This is where her sensitive comes in. Whenever someone tricks her, and she falls for it, she can get pretty upset. She takes life a tad bit seriously, but she still knows how to have fun. She's not very social- although she can be. It just depends on the type of people she's around with. 

Flaws: Despite her optimism and cheerfulness, she can be sensitive like described above. What was also mentioned above was, she can be very clumsy and gullible. Arissa can also be moody a lot. It's hard to balance her emotions sometimes, but that's what gets people surprised. 

Story of how she came to meet Loki and Thor: She was 'catching up' (Meaning she was extending her long study hours) and caught some interesting looking ruins, and began to decode them. After weeks and months of research, Arissa finally decoded what the ruins were. She accidentally began chanting a spell to summon Thor the Mighty God of Thunder down to Earth. Arissa was in complete shock and fainted. Thor didn't know what to do, so he took her to Asgard to the healing chambers. Odin the All-father was not pleased that Thor brought another mortal to Asgard. 
General Info
| | | | |
| --- | --- | --- | --- |
| Ratings | | Comments | 7 |
| Category | Miscellaneous » Digital Art | Media | Digital drawing or painting |
| Date Submitted | | Time Taken | A few days |
| Views | 232 | Reference | None |
| Favorites... | 1 | Keywords | |
| Vote Score | 2 | License | Berne Convention |