Zarina Treasure Planet O.C
Zarina Treasure Planet O.C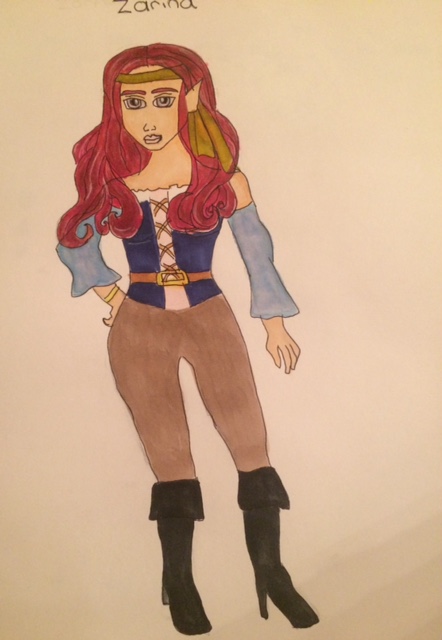 Description
Helloo again! 

So I'm kinda bummed with where I've been posting my artwork? I worked really hard on each piece and yet I hardly get any likes nor comments... Just because I haven't posted anything means they are just like 'whatever?' TO MY WORK? I spent HOURS on them. 

Anyway- before any aggression shows, I made a O.C character for Treasure Planet. I used to be OBSESSED with that film when I was younger... before the whole internet fiasco happened... *sighs* PTSD GO AWAY. Anyway; 

This is my character Zarina. She's half mermaid half Alien and half human. Since Treasure Planet is a world full of aliens she gets that from her fathers side. The mermaid half comes from her mothers side. The human half is from both considering the aliens do sometimes look like humans too (only few though ). I was going to place a list of characteristics and flaws on the paper but it would be cut off when I cropped the photo. Here are some of Zarina's characteristics; 

She's headstrong 
stubborn
sassy 
passionate about her job (working on ships ) 
never gives up 
does not know when to quite or give up 
she can act motherly sometimes to those she cares about 


Some flaws of hers are: 

She gets anxiety a lot 
She freaks out when a problem is not straightforward 
she's quite so this can cause her some social situations 
is terrible at mathematical  problems (She avoids Doctor delbert Dopplar a lot )
she worries a lot 

Scroop also taunts her with math problems and triggers her anxiety a lot. Zarina also argues with Silver a lot but she loves working with him.  It just lightens up her day on board. 

Get ready for some more Treasure Planet drawings!  
General Info
Comments
4
Media
Ink or markers
Time Taken
Reference