Sora KHII
Sora KHII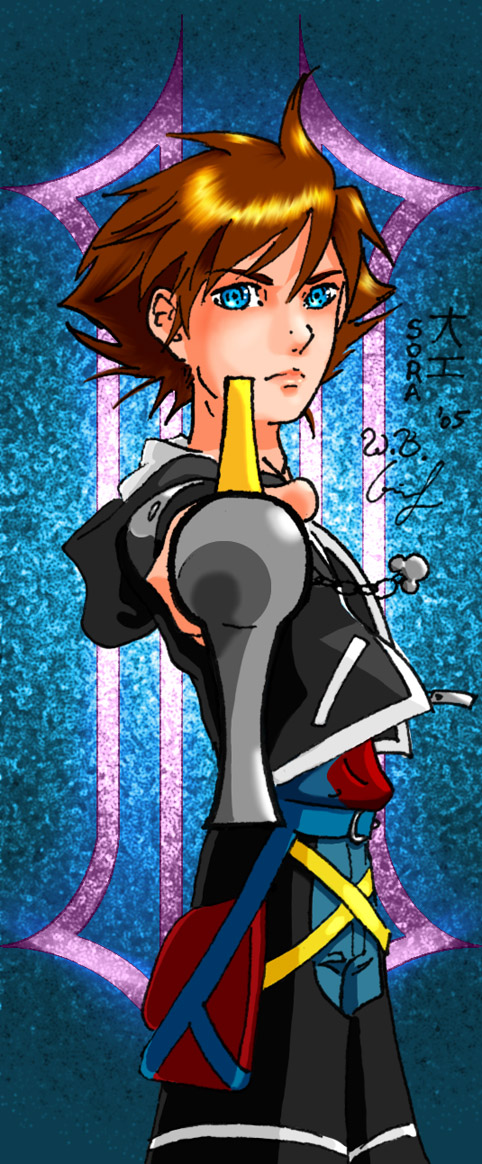 Description
I would like to thank DarkSilicon because (s)he made a pic of sora in this pose and wanted to do the same.
Sometimes it's hard to get an isperation.
I'm glad I was able to do a fair inked picture of sora, and now that I looked back, I could have erased the coloured pencil sketch under the inking to make the scanning easier.
the background was a bit of a chalange, to get the angles in the II and the transparency and colouring and all that stuff.
hope you all like it and if you're new to my art, please visite the rest of my index, I have an excelent sora portrait that is CGed.
Enjoy!