fear of an eye witness
fear of an eye witness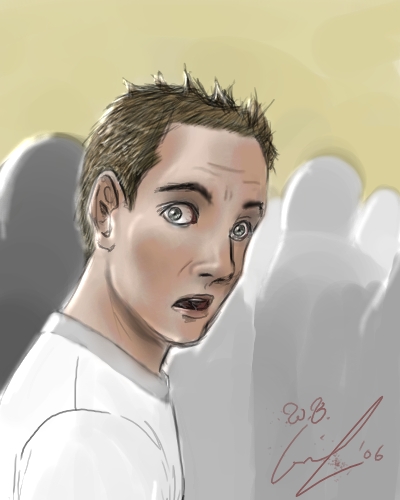 Description
Picture of fear from an eye witness.

I want to mark my feelings and simpathy to the event of September 13th this year (2006) in downtown Montreal, where hundreds of people witenessed, suffered, and thousands were touched by the incident of the shooting in the -almost- world reknown Dawson College.
I was fortunate enough to have not been there, but could only have imagined what kind of fear would have passed the minds of these innocent young people, family and friends.
My sister's friend was one of the victims of the event.
Even though I don't attend that school and never studied there, even though I wasn't there at the time, I was shocked that such a thing happend because I used to commute there, most of the people I know were students there, people my friends know sill go there.
And the greatest mistery is the motive, how will we ever find out.
with my deepest sympathy going to all those who were also deeply touched by the shooting.
General Info
Comments
1
Media
Other digital art
Time Taken
50 minutes
Reference
online photo of person