Wraith and Puer
Wraith and Puer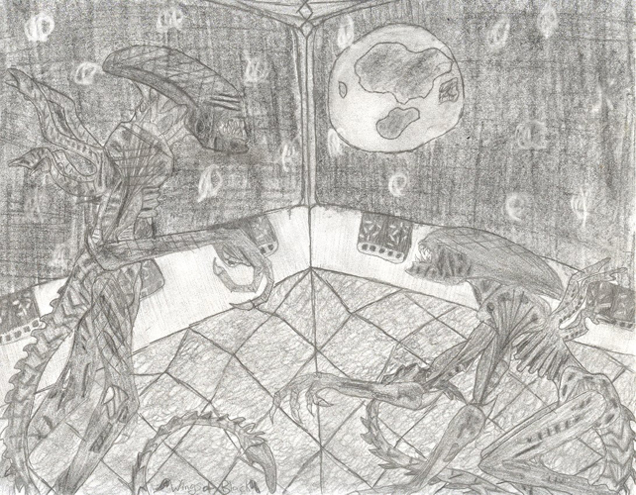 Description
"I may not see very well but I have excellent hearing!"<br />
<br />
If you've read my "AvP" story, you'll know where this came from. Wraith is the peeved looking Alien while Puer is the one cowering, like usual.<br />
<br />
Sorry you can't see very well, I messed up on the backgroud because I didn't use a normal pencil (I used a charcoal pencil on everything and if I had used a normal one, the Aliens would have been accented.) so you aren't able to see the Aliens very well.
General Info
Comments
2
Media
Unspecified
Time Taken
Reference