Shadow dragons
Shadow dragons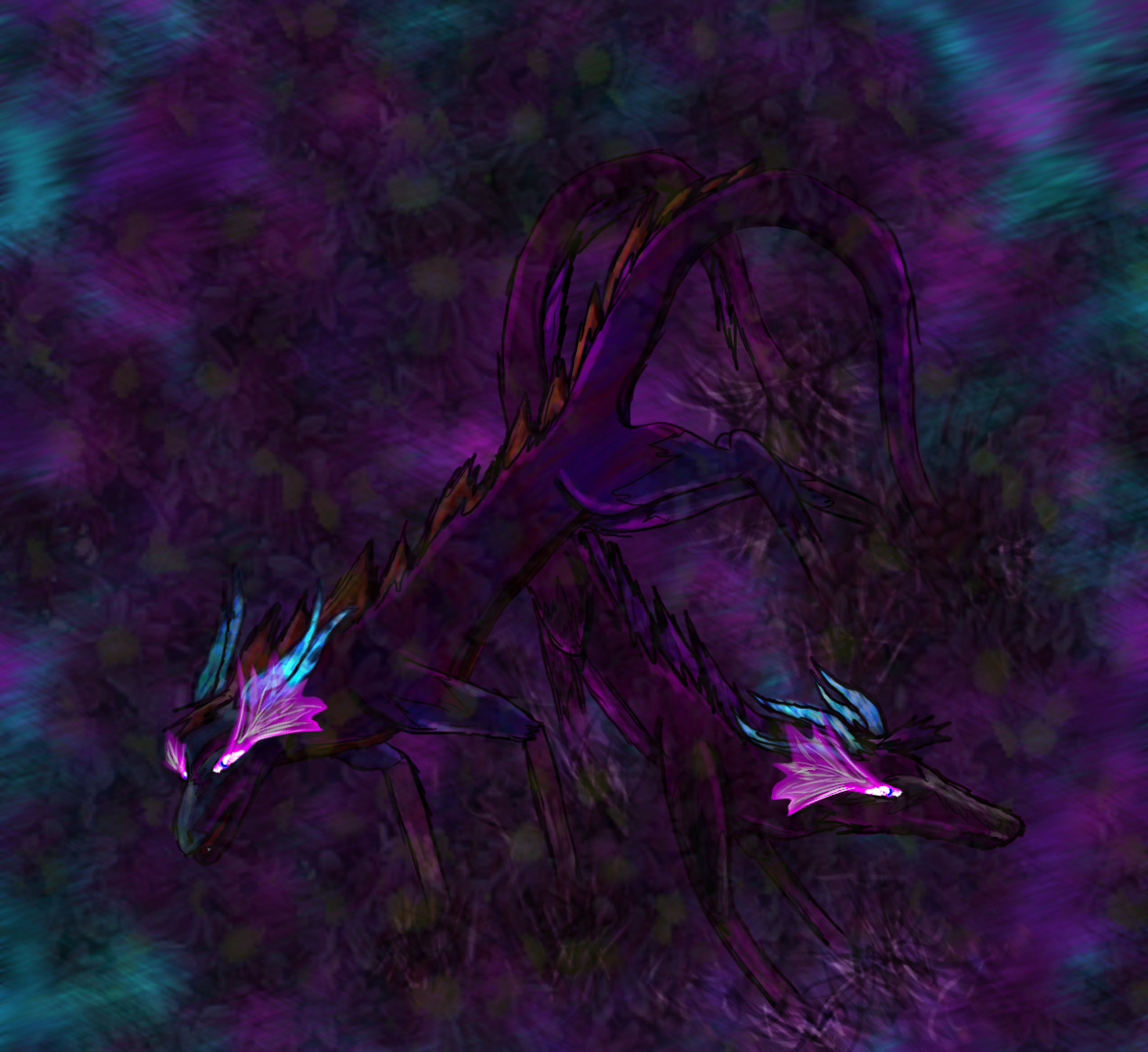 Description
ok first off it's meant to be hard to see i am going to put it up with a plain bg so you can see them better. But this is so you get the effect of one of the shadow dragons powers. These are what the shadow dragons in the book i'm writing look like they are the outcasts of all dragons along with darkness dragons yes they are different in the book. Shadows are outcast simply because of how they stay near humans ( i know right so weird not what you'd think) and because of their abilities.
In this pic are twins they came from the same egg they are doing what is called Shadow Jump, Shadow Jump is when they go into one shadow and come out of another. The farthest they can Jump depends on their age these two can jump about three four miles.
the girl is on the left and the boy and the right her name is Kyao meaning spirit. His name is Chu meaning Pure. He was the first to hop out of the egg so they were given their names in order, Chu Kyao, Pure Spirit. they help in one part of the book.
here is the one with no bg
http://www.fanart-central.net/pic-771618.html
Water:
http://www.fanart-central.net/pic-771777.html
Earth:
http://www.fanart-central.net/pic-771777.html
comment and enjoy^^