The Cooper Gang as Webkinz XD
The Cooper Gang as Webkinz XD
The Cooper Gang as Webkinz XD
by
Wolfeh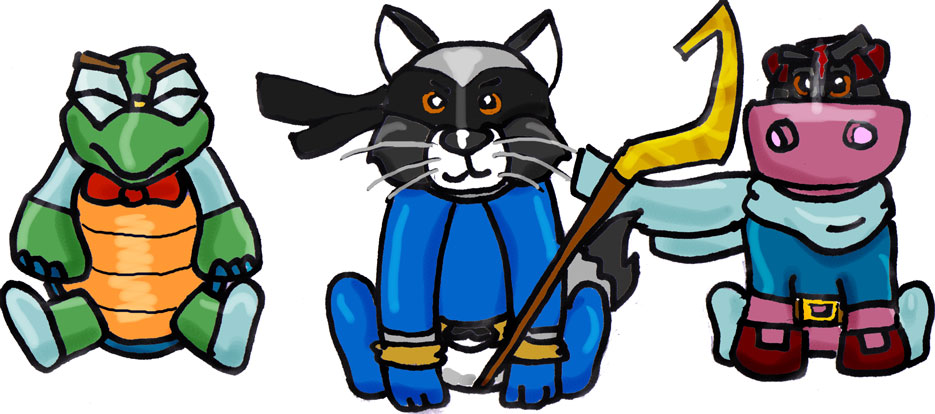 Description
Sly and the gang as Webkinz XD

This is like my first time drawing Webkinz style... This is not my best pic ever (I think it looked better as lineart XD). I was really bored on vacation...

This was sort of a request from my little sister...

Feel free to comment but don't flame this picture or Webkinz, please...