I DON'T HAVE ANGER ISSUES!-Art Trade for myartmaybebadbutatleastitry
I DON'T HAVE ANGER ISSUES!-Art Trade for myartmaybebadbutatleastitry
I DON'T HAVE ANGER ISSUES!-Art Trade for myartmaybebadbutatleastitry
by
Wolfeh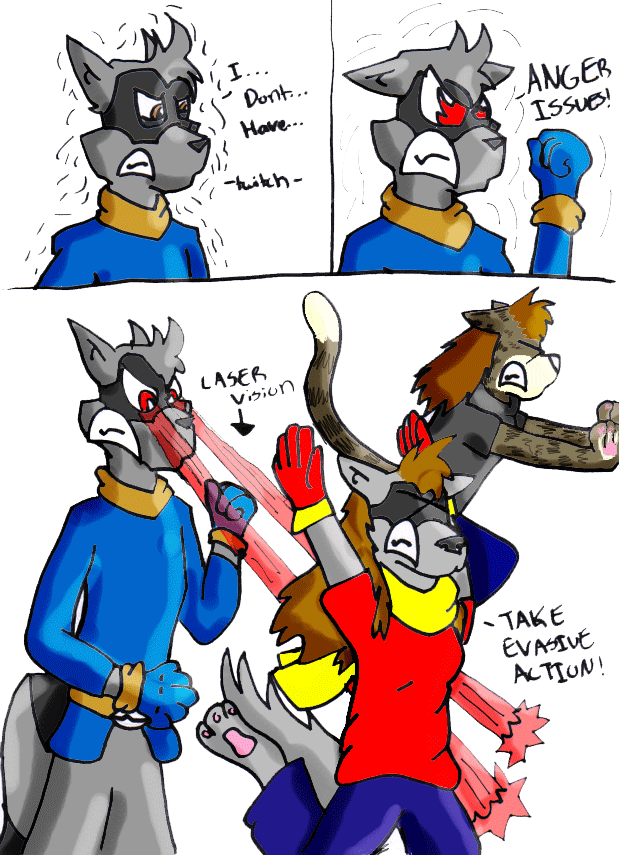 Description
Here ya go =D

The moral of the story here is, "Don't piss Sly off."

Ok people, this is a comic from a weird conversation we had on Neopets. We were talking about how in some pictures, Sly's eyes look kinda red...and then...This is what happened XD

The cat is her, the wolf is most obviously me XD And Sly is, well, Sly XDDD

If you can't read it, it says:

Sly: I...Dont...Have...-twitch-
Sly: -shakes fist- ANGER ISSUES D:<
Sly: -eyes turn red, shoots laser vision-
Me: TAKE EVASIVE ACTION!

So please comment, but don't flame/ect.