Don't let me go...
Don't let me go...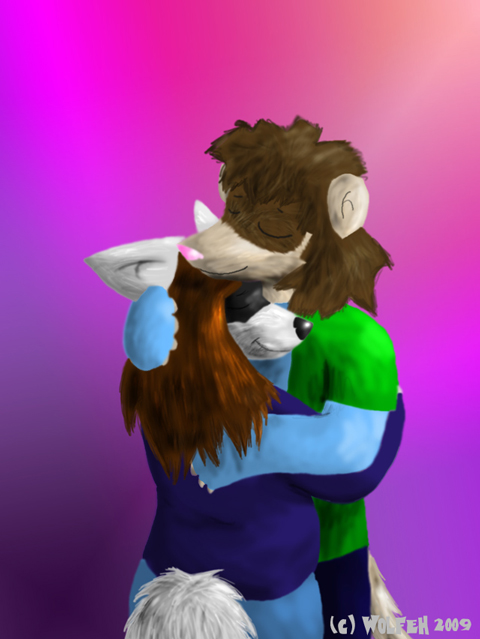 Description
This is an oldish picture, but I like it a lot. It's a lineless picture of me and my boyfriend, Case as our fursonas hugging >W< This was like...the second lineless pic I did EVER. I've only done like four though xD
Not too much to say about this one, really.
Art/my fursona (c) me
Case/his fursona (c) him (
http://metric-inchworm.deviantart.com
)
General Info
Comments
1
Media
Digital drawing or painting
Time Taken
Long.
Reference
None.