Seigaku?!
Seigaku?!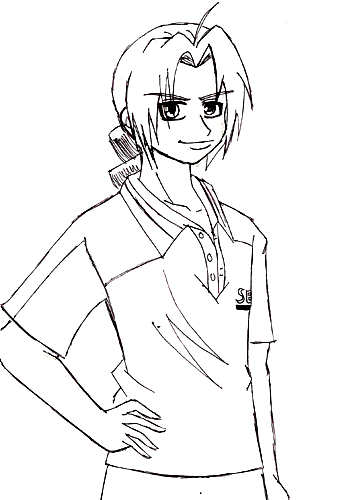 Description
Okay Mr. Elric! Its your turn to get Seigakunized!!! xD ...The Seigaku experiment that I did on Yuri Shibuya seems to have taken place on Edward Elric as well xD.... I am completely insane!!! Lol...

Anyway, I didn't draw Ed with that metal arm anymore, why? I don't know how 0_0...

And I guess the next time I'll draw Ed again I guess it wouldn't hurt to use a reference photo xD... hehehehe...oops...