Do zombies have pets?
Do zombies have pets?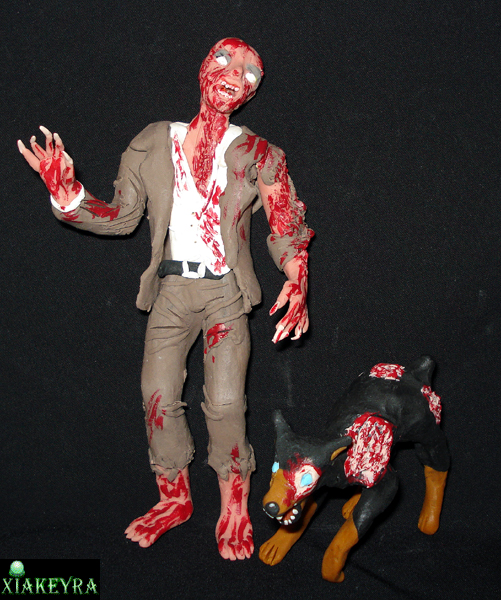 Description
This is Restless_dreamer's prize for having won a contest I held two years ago called "Illustrate a poem" I'm very sorry your prize was so delayed.
She requested me to do a zombie or a zombie dog. I at last did both. I took an image from internet from the game Resident Evil 3 as a reference to sculpt this figurine. The reference pic I used was a photograp of a figurine too. I wish I had sculpted this as well as the reference pic.
I used plastilina jovi (kind of modelling paste akin to clay) and red gore paint Citadel Colour.
Hope you like it.