My sister's OCs
My sister's OCs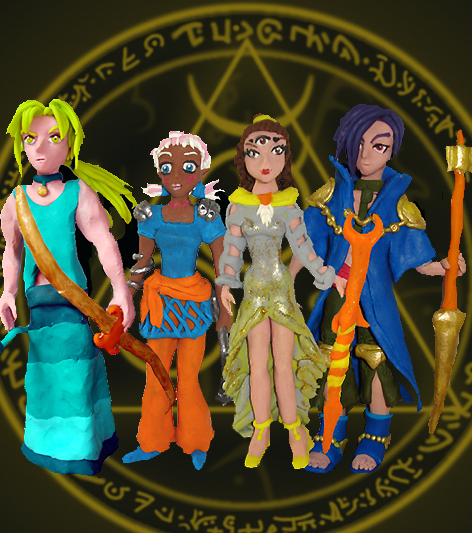 Description
These are my sister's original characters. She wants to write a story about them but she hasn't started yet.
I sculpted them with plastilina jovi (kind of modelling paste akin to clay)
The background is a photoshop brus from this website:
http://www.brushes.obsidiandawn.com/brushes.htm
From left to right they are Fatuum, Elitzira, Mirakle and Blaxeon.