Mah Hubby and me Werewolfitized
Mah Hubby and me Werewolfitized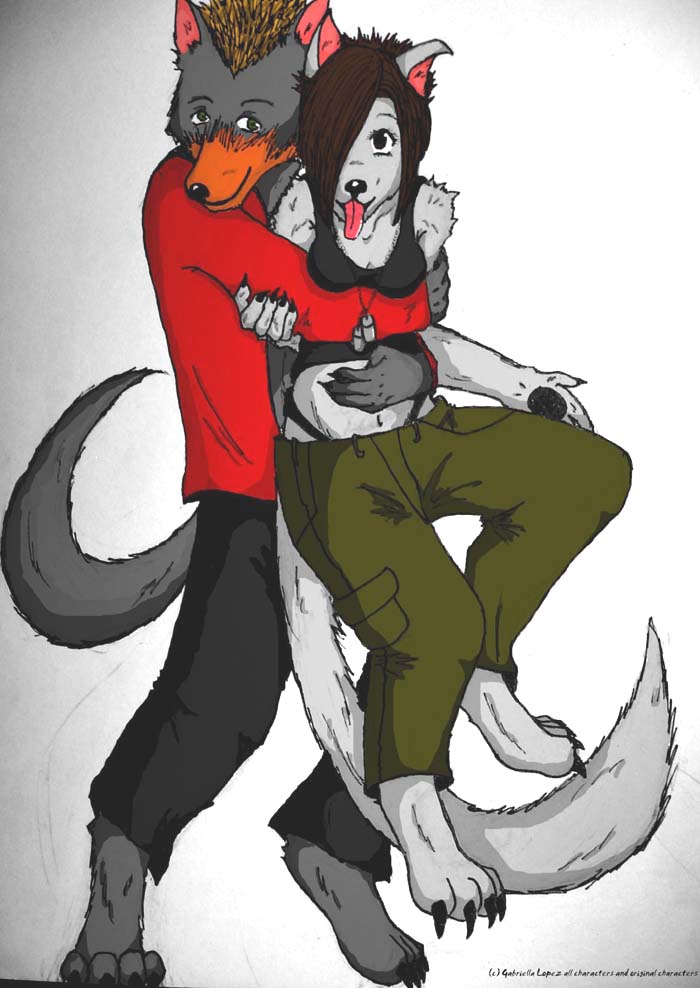 Description
So I've been in a weird drawing mood and suddenly decided i wanted to draw mah lover and me as.....WEREWOLVES!!!<br />
<br />
So. Here we have the finished result. I decided to try out coloring on da pooter...in which.. I think I did pretty decent on.... I deserve a pat on the back!! *pats* =D<br />
<br />
Anyhoo. Hope you peeps enjoy!!!