Young Love?
Young Love?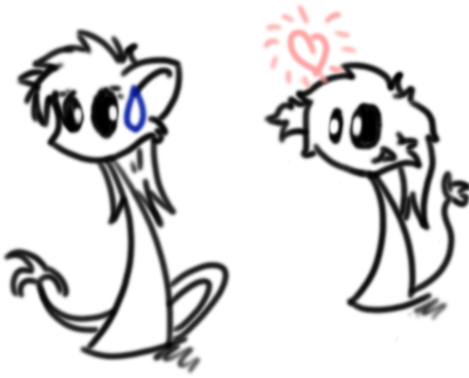 Description
Heh, well boredom=doodles. Never drawn whatever-her-name-will-be before, so she is new, but Zuff is an oldie and apparently twitterpated.

I am usually the last person to draw anything involving lov-ey dov-ey emotions (let alone a HEART symbol! GASP!) so even something as simple as this makes me look over my shoulder expecting my other self to slap me with a fish and say "What the frig is this?"

EDIT: Hm... it appears I have a thing for the fuzzy/spiky yet short hair... all my characters seem to have it. -.-"

Meh well, she was fun (and easy) to draw so I might add her to the team.