Hey look, FACE!
Hey look, FACE!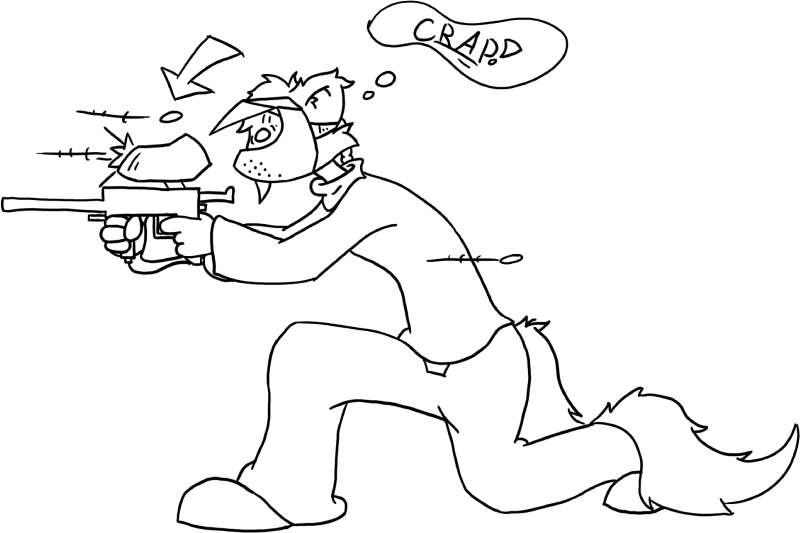 Description
Can't wait to go paintballing... Was going to color this, but it got too late. Will probably upload a colored version sometime later.

This image was fun to draw, but took allot of effort to figure out how to draw ('cause seriously, I have little experience). Still something things goofy, like the barrel position and the length of her right arm. I gave up on her back foot so I draped her tail over most of it (heh, COP OUT!)

Anyway, yeah, Lasé about to get a paintball to the face.