Stop getting me KILLED!
Stop getting me KILLED!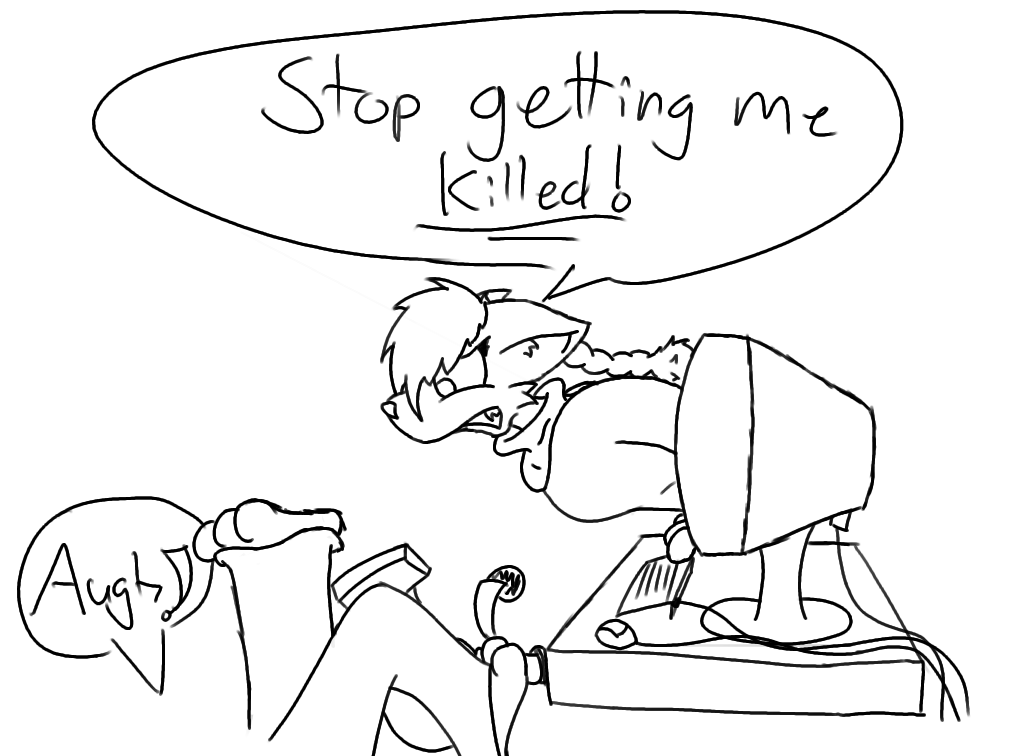 Description
This is Lasé acting the part of a disgruntled video-game character, or a peeved fellow player (your pick). Dnow where this came from, but I wanted to draw it, and it was perfect practice for a profile view of her.

Still trying to get my slightly changed style right (hopefully this one will keep), so this image has lots of "Wow that could have been done better" spots. Didn't really care about drawing the guy on the floor that well, and I know know for a fact that I suck at drawing anthro feet.

Anyway, if anyone has tips or constructive criticism to throw my way, I am all ears. Cheers!